From Entry-Level Models to High-Tech Developments - Our Embroidery Machine Portfolio
The field of application of our embroidery machines ranges from small single head machines in the entry area to machines with 56 heads for continuous designs on endless fabrics, volume production with options for sequins, cords, ribbons and more recently also beads, to technical embroidery machines, to laying and fixing carbon-/glass fibers, aramids, wires, conductive yarns, LEDs, sensors and even integrated circuits.
Our satisfied customers include small start-ups, medium-sized companies in almost every size up to international corporations. from the branches of fashion, sports, home decoration, furniture, electronics, technology, medicine, automotive and aerospace.
Which machine may we support you with?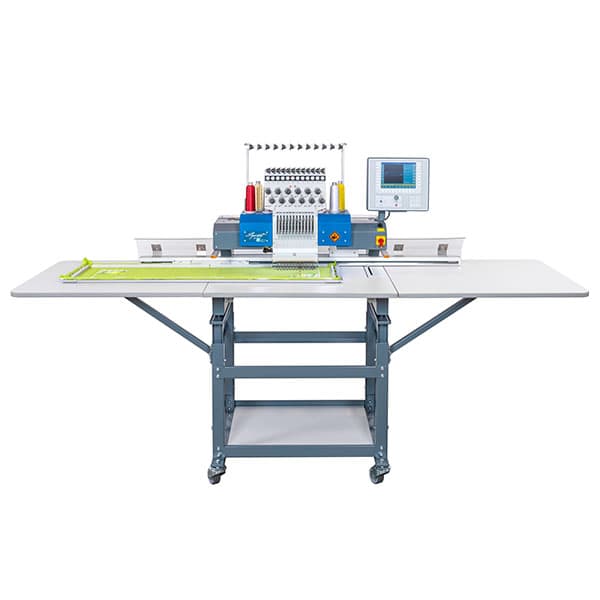 SPRINT
The all-rounder with one embroidery head of up to 18 needles, the thinnest tubular of industrial embroidery and the options servo actuater as well as larger embroidery field.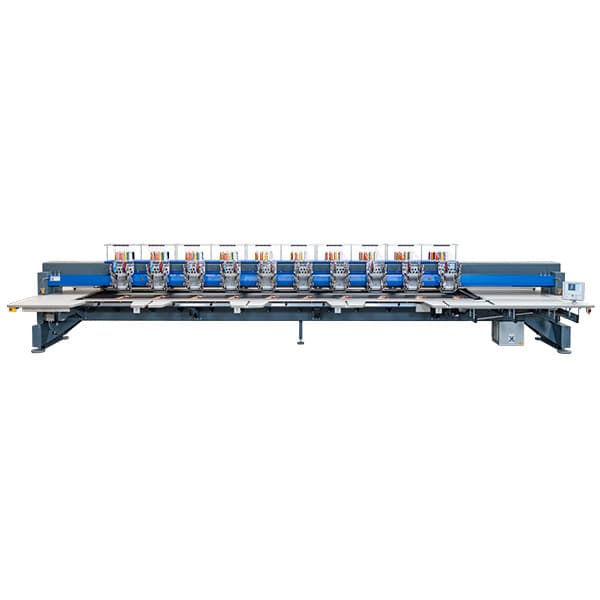 Challenger
The new premier class of our flat bed embroidery machines is the ideal means of production for rational production in border frame or single frame. The program ranges from 10 to 15 heads with 9 or 12 needles.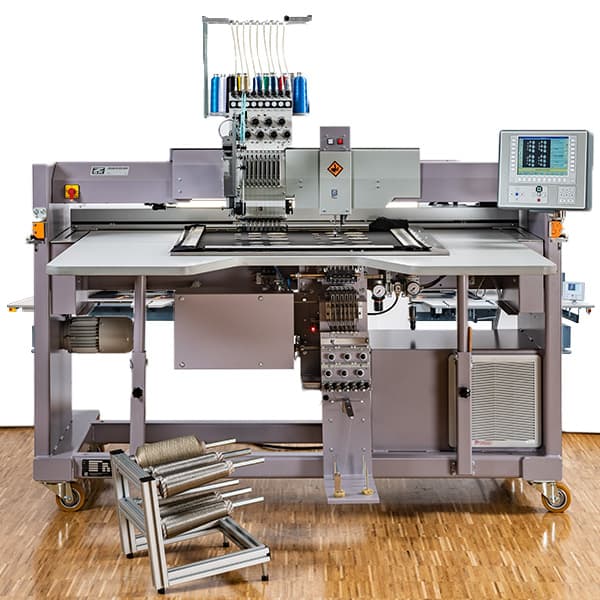 Chenille Machines
These K-head machines are designed for high quality and productivity in moss- and kettle-stitch embroidery. The head is a special design embroidery head with only one needle.
Always stay up to date
Subscribe to Newsletter
Your message to us
Contact