Artikel zu ZSK Technischen Sticksystemen – Übersicht
Eine Sammlung von Artikeln zum Themenbereich Technische Stickerei der ZSK STICKMASCHINEN.
WHITEPAPER: A GUIDE TO TECHNICAL EMBROIDERY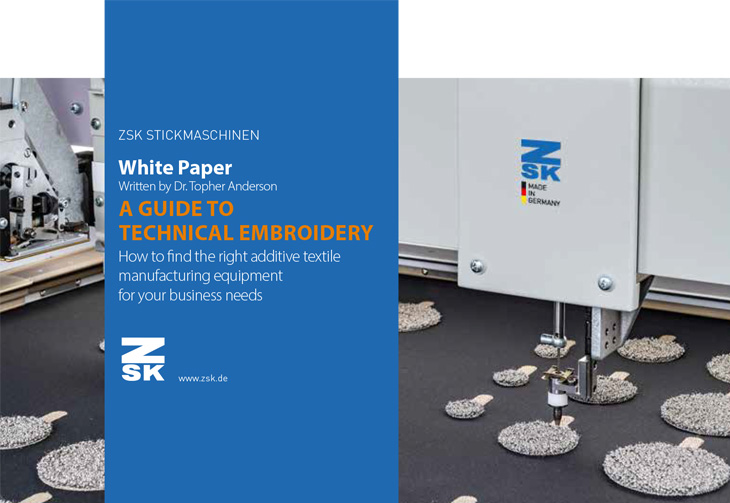 In this guide, you'll learn about:
Business advantages and approaches of using technical embroidery with ZSK.
Key parts of a Technical Embroidery Machines.
Types of materials used in technical embroidery.
Types of Technical Embroidery Technique and their applications.
The advantages of ZSK and machine' automated options.
How to reach out and get started with exploring your product, line, or idea.
Registrieren zum Download
Wir möchten gerne wissen, wer unsere Whitepaper liest. Daher bitten wir Sie um eine kurze Registrierung für den Download.