Articles Technical Embroidery Systems – Overview
A collection of articles on the subject of technical embroidery by ZSK STICKMASCHINEN.
WHITEPAPER: A GUIDE TO TECHNICAL EMBROIDERY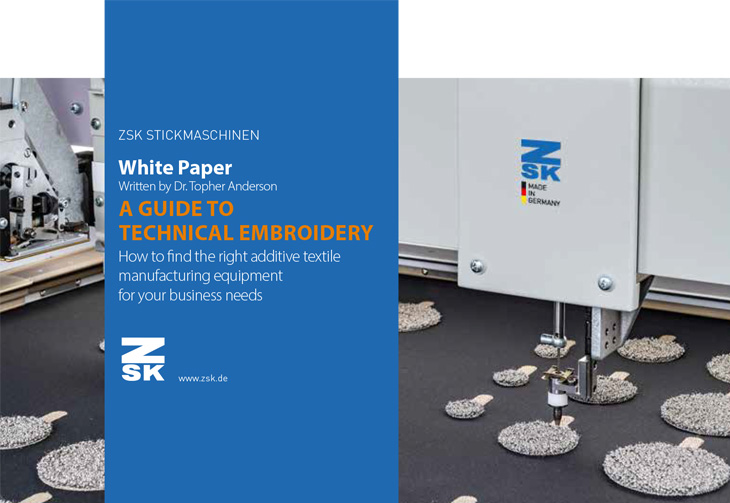 In this guide, you'll learn about:
Business advantages and approaches of using technical embroidery with ZSK.
Key parts of a Technical Embroidery Machines.
Types of materials used in technical embroidery.
Types of Technical Embroidery Technique and their applications.
The advantages of ZSK and machine' automated options.
How to reach out and get started with exploring your product, line, or idea.
Register to Download
We would like to know who reads our whitepaper and what they think about it. Therefore we ask for a registration for the download.