Higher production efficiency through automation with Smake(R) Workflow
ZSK embroidery machines are highly sophisticated and efficient, and can easily be integrated into automated workflow solutions like the Smake® Workflow.
Optimize your manufacturing processes and production workflows. Reduce sources of error to a minimum and automate your daily work routine as much as possible.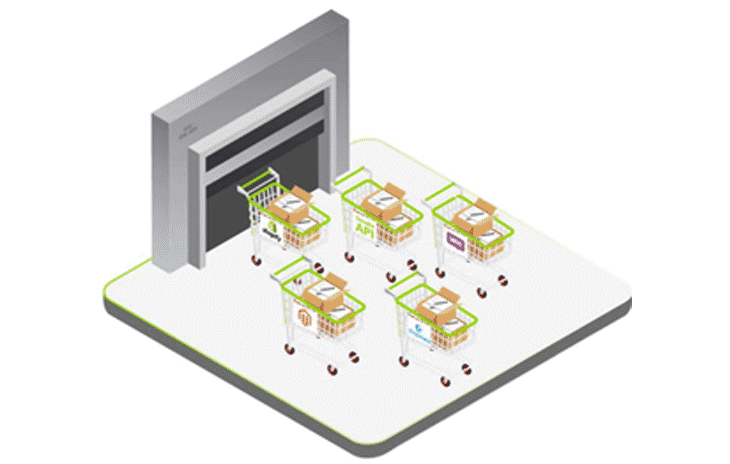 1 - Create Order
Digital generation of orders in various ways - from customer service, via API interface or from existing customer shops. All orders already contain the production files. This avoids errors and a mix-up in the production files.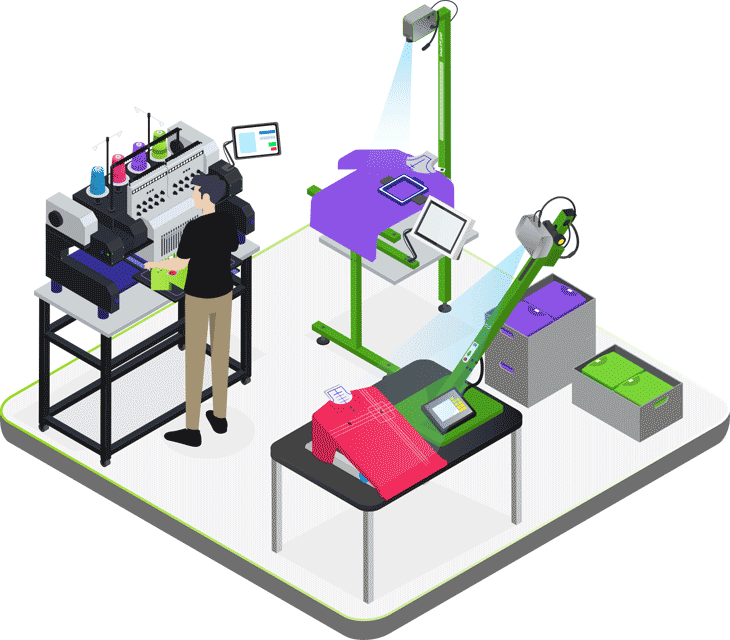 5 - Hooping and Embroidery
ZSK embroidery machines can easily be integrated into Smake Workflow.
The Smake system helps you to automatically send the files to the right embroidery machine. It also offers a Wysiwyg experience in your production with the EPS Jump or HoopStation.
Positioning system with projector (EPS Jump or HoopStation)
Automatic loading of the embroidery files via QR code
Automatic output of the thread colours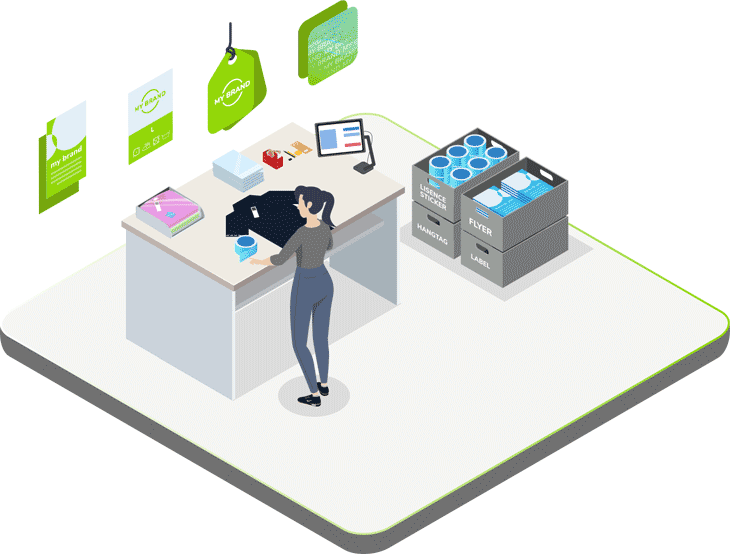 6 - Additional Instructions
At this station, further instructions like adding flyers, attaching additional stickers, pressing on transfers or other instructions during production can be controlled automatically.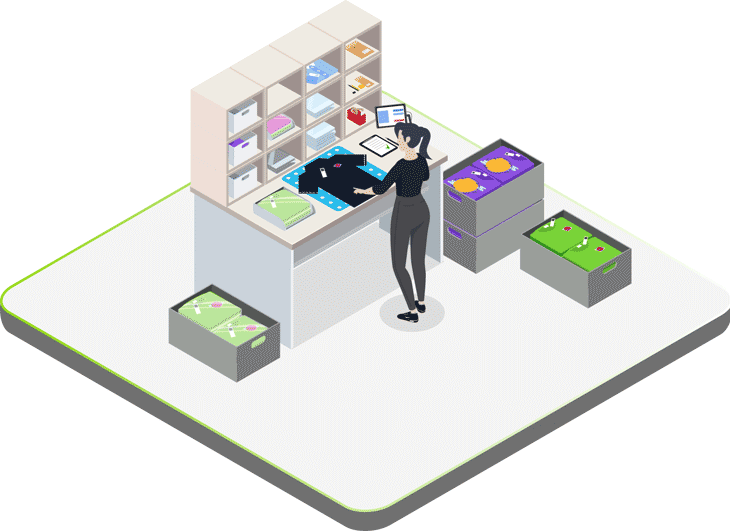 7 - Quality Control
The Smake system helps to avoid production errors in time, and transparently saves all activities of your production. If not all refinements are completed, the system blocks the further processing. This applies to all stations, and can be viewed by your customer service representative.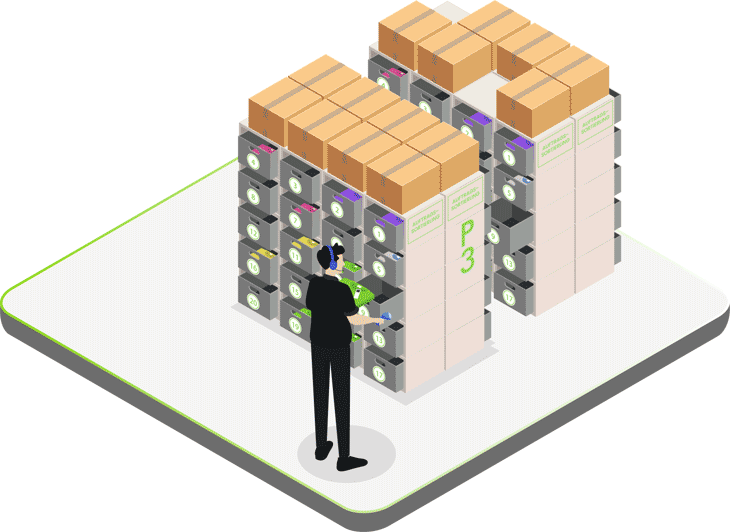 8 - Order Sorting
The system helps you to sort your orders, no matter if your production is structured, order-related or chaotic. Scan the ID Tag and use the intuitive function "sort by voice". The system automatically guides you to the correct order box. The order is released only after the last part has been scanned.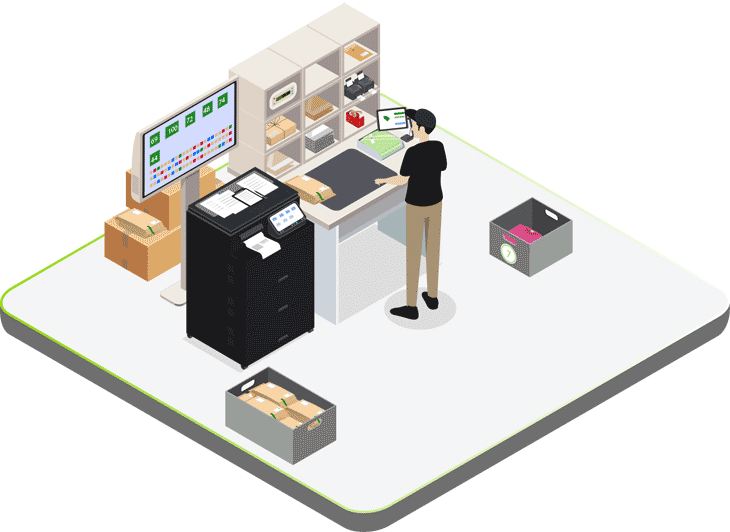 9 - Shipping & Labelling
No matter which shipping service provider you use, the system automatically prints the package contents, shipping labels and any required customs document.
If an article is incorrectly sorted, the system will block it. The operator can only send after the last part has been scanned.
Smake® - Continues where the Promise of other Online Platforms Ends
Regardless of whether you want to run an online shop for individually finished textiles, but do not want to produce yourself, or if you specialize in the production of individualized textiles, but IT is a seal of seven for you: the closely related company Smake® has already solved these challenges for you with years of experience.
Your contact person for software solutions