Cord Device – Precious Finish for Your Embroidery
You are looking for a method to work precisely with fancy yarns, cords and necklaces? For this requirement we are offering our new, patented cord device ZigZag EP1.2. The innovative equipment allows laying and firmly crimping these materials. You can apply sequins as well – even in combination with cords in one pattern. Add this functional component to your machine and refine your embroidery.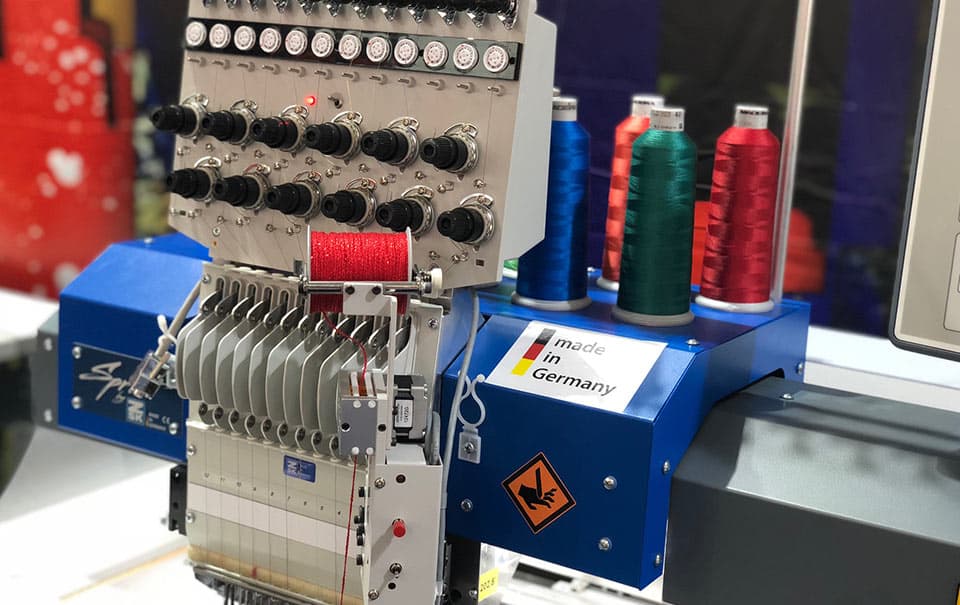 By using cords, you can give your embroidery patterns a cutting structure whose value can be further enhanced by the additional processing of sequins.
Combination with our embroidery machines
The cord device can be combined with all our ZSK embroidery machines.
We are happy to advise you. Contact us.