Software Solutions - Make the Most of Your Machine's Potential
Powerful hardware requires powerful software to realize its full potential. Software enables communication between man and machine in the first place. It also serves to make processes efficient, to open up new business areas, to recognize changes in the market and to react with flexibility.
At ZSK, we not only develop and produce high-quality embroidery and embroidery machines, but also engage in various software areas to make your job easier. With our solutions you open up new possibilities, streamline your processes and sustainably increase the quality of your results.

Let yourself be inspired by the new possibilities of our software solutions.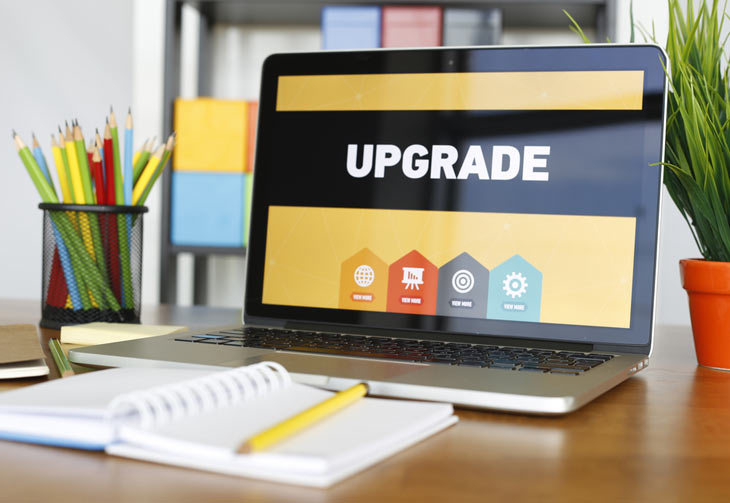 Why Upgrade? Always the latest version available!
Access to new functions
Full support requires the latest software version
Bug-fixing included in newer versions
Constantly new tools that simplify your daily digitzing routine and expand your design options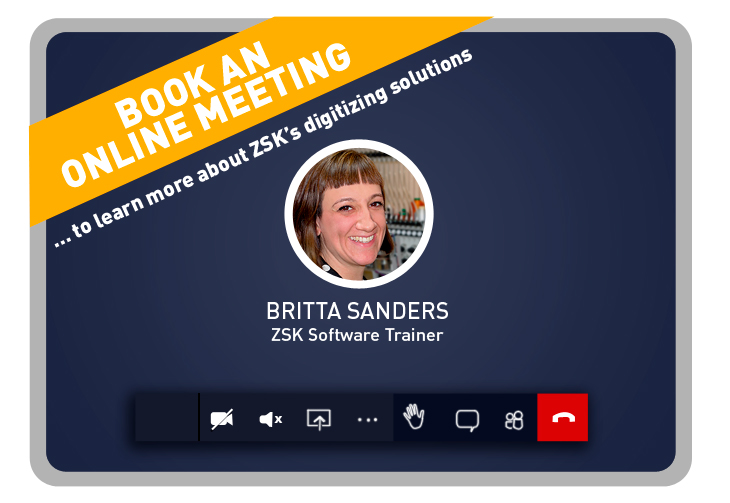 Questions about ZSK's embroidery software?
Book an online meeting
with ZSK's Software Trainer Britta Sanders.
Find out more about our software solutions for embroidery in an individual conversation.
Your contact person for software solutions