You are looking for solutions to embroider products for bed & bath and curtains?
ZSK is the leading manufacturer for embroidery equipment for the home textile industry. Personalization is one of the Megatrends of our time. Embroidery equipment is ideal to bring logos, initials, slogans or family crests on home textiles and to expand the offering of home interior experts. The largest home textile manufacturers in the world trust ZSK. Why? We deliver the most reliable and efficient solutions for the industry. Whether you are looking for machines with a wide range of head distances, embroidery field of 1.4m or 1.5m or automated solutions for embroidered blind production – ZSK has a suitable solution for your needs. ZSKs offering goes well beyond standard embroidery. The use of large scale combination machines or the use of cording, beading or sequin devices increases the value of every product.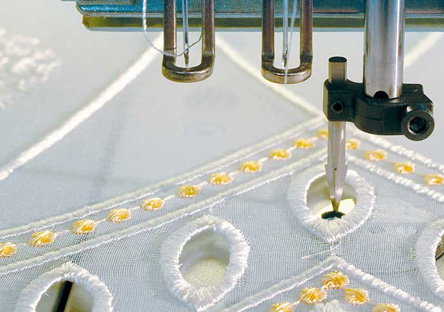 Drilling devices
By using our boring device you are free in your creativity as its size and form are open to your imagination...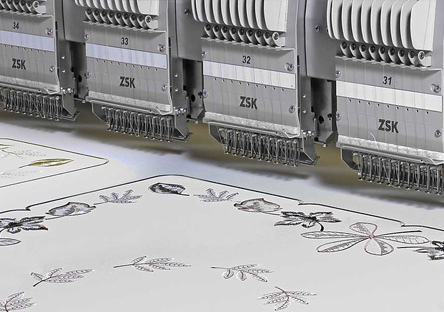 Head selection
A broader design scope and economic efficiency – our automatic head selection offers a lot of advantages...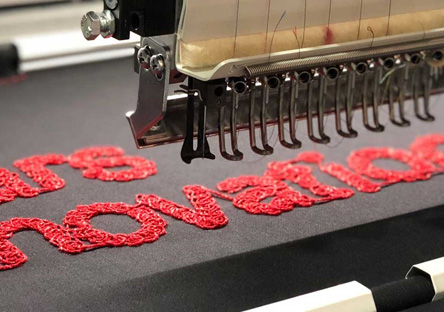 Cord devices
You are looking for a method to work precisely with fancy yarns, cords and necklaces? For this...