EPCwin - The Software for Professional Digitizing
The creation of embroidery design data for the various embroidery processes still represents one of the greatest challenges for professional embroidery. This is where the unique, modular EPCwin software sets completely new standards in terms of functionality and design possibilities.
Whether for badges, logos, appliqués, designs for haute couture, tablecloths, curtains, allover and etched embroidery - EPCwin has all program stages from designing, drawing, to digitizing and editing. As a user, you are always perfectly guided and supported in all work steps. This means: fast and efficient work.
EPCwin accepts all common image formats from various sources such as .bmp, jpg or .pdf. Effective functions are available for preparing these templates. For example, scanned partial images can be merged with pinpoint accuracy to form a complete template. Functions specially developed for embroidery drawing allow the targeted creation of contours, regardless of the quality of the image templates. Alternatively, vector files in the formats dxf, wmf, emf and ai can be imported from other drawing programs. Drawing the exact contours of a pattern is the basis for a high quality embroidery design.
Our software solutions are suitable for many different user types
Logos and badges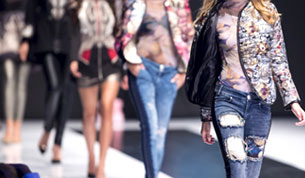 Fashion and haute couture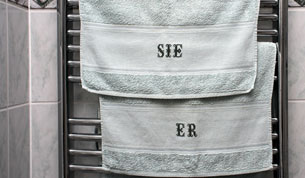 Home textiles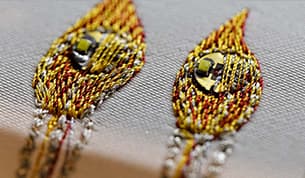 Smart textiles und technical embroidery
Digitizing on the screen from an image
This procedure is especially recommended if the design already has shapes that can be used for embroidery. The design is then traced from a picture directly and the contours are generated when using automatic digitizing programs. This saves a lot of time.
Transfer of existing drawing lines
Existing drawing lines created in EPCwin or other drawing programs can be integrated during digitizing. The user has complete freedom to shorten, lengthen, connect and add to these lines with the EPCwin Editor.
Combination of both processes
In difficult pattern passages, drawing functions with subsequent transfer of these lines can be combined with the use of manual stiches. This simplifies and speeds up your work process.
CAD drawing functions
Fast change between curves and edges
Connect lines collectively
Optimize lines automatically
Division into layers by colour assignment
Creation of geometries with adjustable values
Rotation, compression, stretching and mirroring of drawing or digitizing data
Help functions such as grid, horizontal and vertical lines or comment texts
Freehand curves in different levels of precision
Selection of different automatic drawing tools especially for textile applications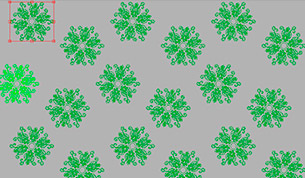 Repeat function
Draw virtually in repeat and create unique designs especially for textile applications. Use the function either in a circle to create elaborate pattern elements or simply spread an element over the entire embroidery field. The repeat function can also be used with stitch data.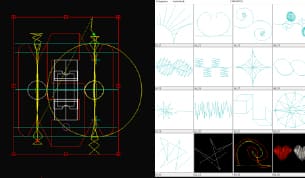 Library of drawign and embroidery components
Organize your kits in a separate block directory and access them directly at any programming stage.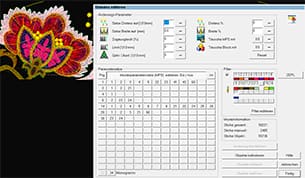 Global parameter management
The central storage of parameter settings ensures consistent embroidery quality across all workstations and projects. Thanks to the new name assignment, all presettings can be grouped systematically and can be found again quickly.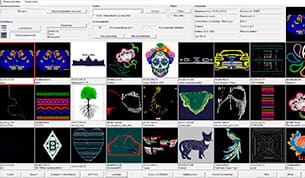 Clear design management
EPCwin provides convenient and clear pattern management for both embroidery machine systems. Image, drawing, reference and stitch data are archived for each pattern. In addition to the pictogram directory, the text directory enables you to search and select designs quickly.
Excellent solutions for team work!
Cross-directory filter function
Setting of working field and design head according to user
Design history for tracing the pattern development with multiple users
Warnings if the desgin is already open elsewhere
Storage of sample versions for better organization of your projects
Input wizard for consistent spelling and use of common tags for fill-in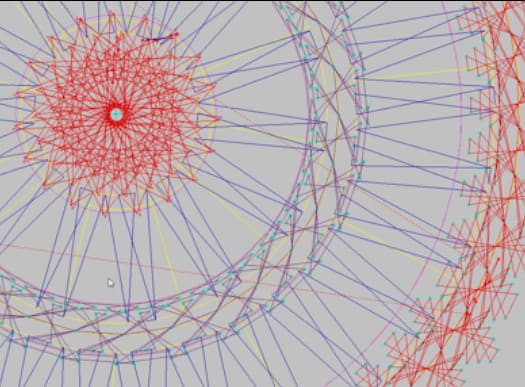 Unique digitizing automation
Take advantage of a wide range of unique digitizing automations for easy creation of extraordinary design elements. The program automatically selects the most effective path between the beginning and end of an object via autorouting. The quality can be controlled at any time via precise embroidery parameters. The detailed setting of these parameters means there are no limits to your creativity.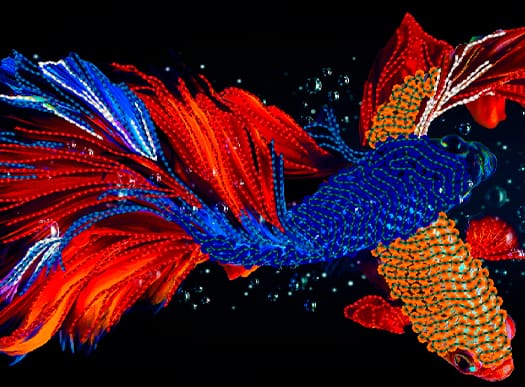 Special programs for beads and sequins
Automatically fill areas or lines with beads or sequins and switch easily between units. Thanks to the interactive display you can position your beads with high precision and have full control over your design.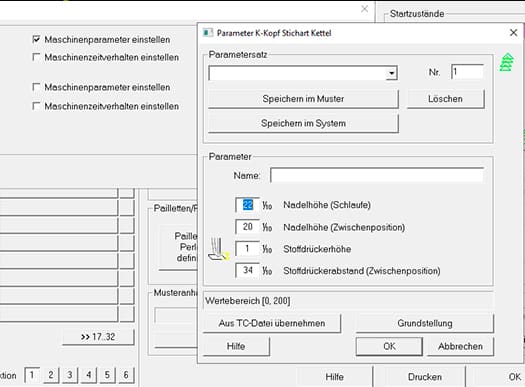 Combination designs and machine settings for the different head types
You have a combination machine and would like to create designs with different technologies? EPCwin enables you to switch automatically between K, W and F heads. EPCwin offers an optimum graphical colour display, particularly for complex designs with head and individual needle switching. The machine settings can be changed flexibly during the embroidery process. This also means that once you have worked out the optimum settings for your design on the machine, you can link them directly to the design and store them in EPCwin.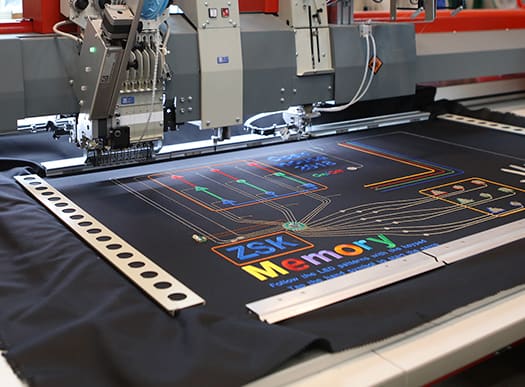 EPCwin and technical embroidery
Switching between the various ZSK technologies and design-based machine settings
Line splitting with separate parameter settings
Statistics: thread and material consumption
Storage of complete kits in a separate library. This library can also be stored globally for shared access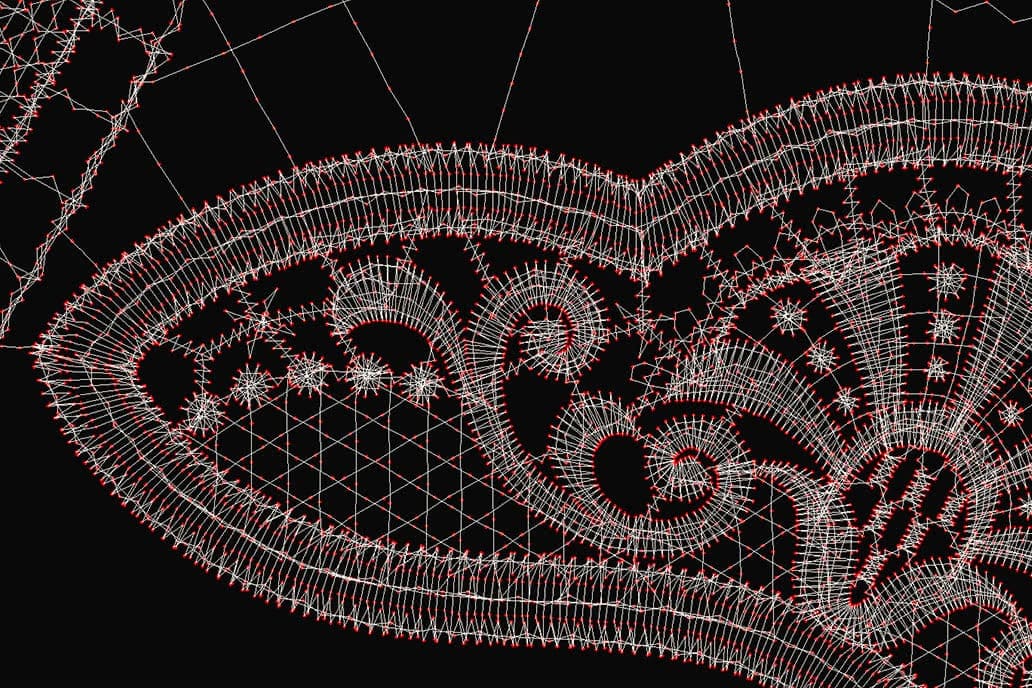 Shuttle embroidery machines
In addition to multi-head embroidery, EPCwin also supports shuttle embroidery. EPCwin offers shuttle design for professional users. A large number of automatic programs for pulling, drilling, and etching grounds result in enormous time savings when drawing.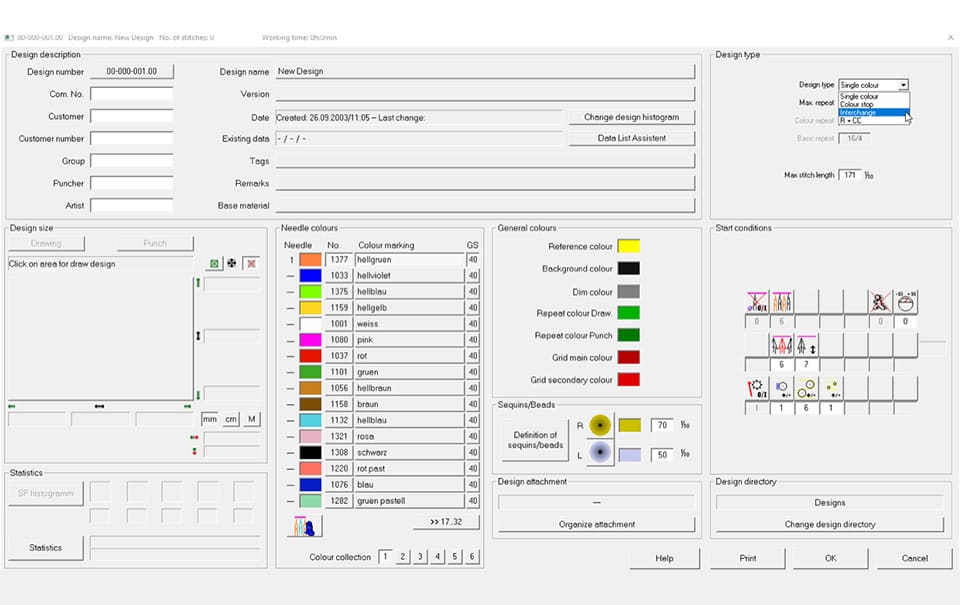 Special design head for shuttle embroidery
Set up each design to match the individual machine configurations. Also sort your designs by groups, base material, versions and other search terms.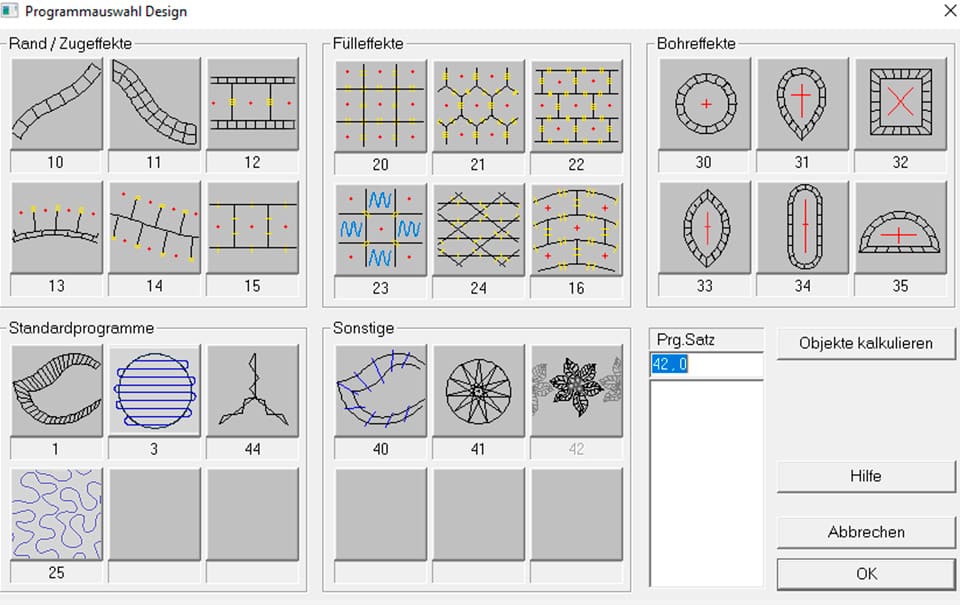 Drawing programs
Create elaborate drawing grids for your embroidery application in seconds. Choose from a large selection of automatic programs and prepare your suhttle programs optimally. New features like a maze automation offers a variety complex design possibilities.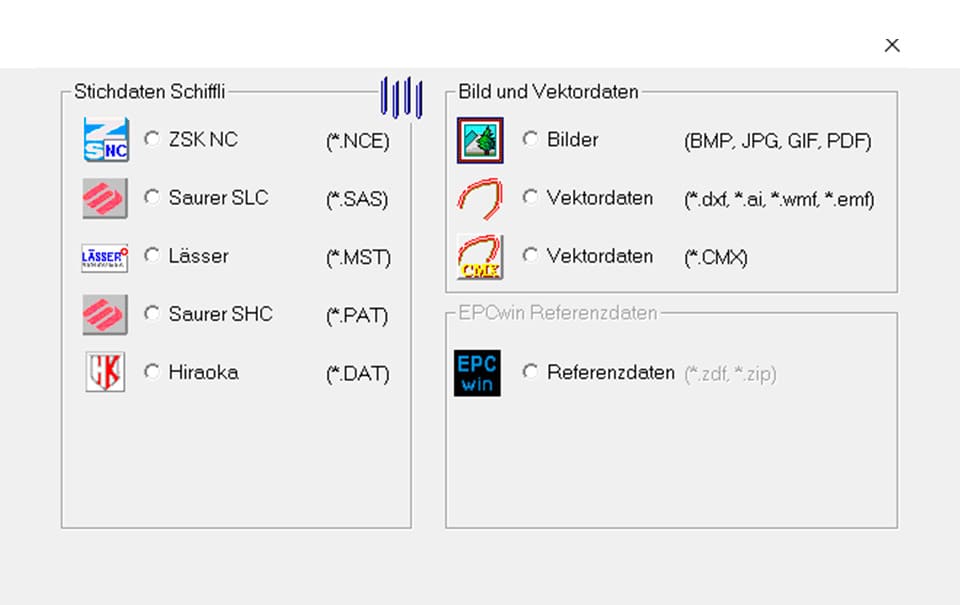 Import and export of shuttle-embroidery formats
Benefit from a large selection of common shuttle machine formats. These can be read and translated to flatbed machine systems and output to your shuttle machines.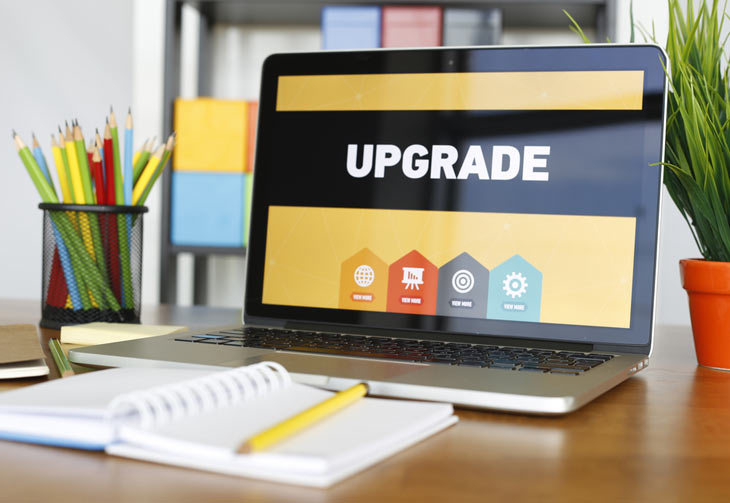 Why Upgrade? Always the latest version available!
Access to new functions
Full support with current software version
Bug fixing included in newer versions
Constantly new tools that simplify your daily digitizing routine and expand design possibilities
Your contact person for software solutions