Head Selection - Intelligent Function with Free-Arm Embroidery Machines
A broader design scope and economic efficiency – our automatic head selection offers a lot of advantages. It gives every embroidery head the chance to reach the embroidery field of the next embroidery head. This is one aspect, but head selection also gives you the chance to work there. Due to the intelligent head selection, you are free in the arrangement, but you can also reduce your investment: You would only have to install a sequin device on every second head and still all areas of your design could be embroidered with sequins. This means that the embroidery field of one head at least doubles and that also the amount of available colors can double.
Benefit From The Following Advantages of The Standard Head Selection Function:
Doubling of the colors available for one motive
Changing rapports in one design
Variable positioning of the different rapports on the embroidery field
Doubling the type and color of sequins
Typical application examples are saris, table and bed linen as well as overthrows, bedspreads and curtains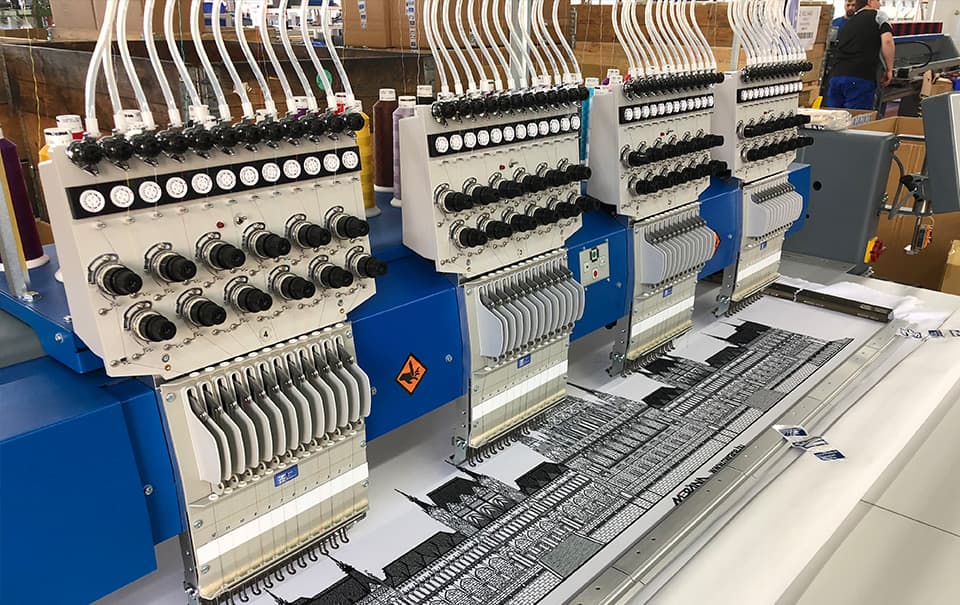 The Head Selection can be used with the Following Machines:
X-Series
Y-Series
Z-Series
Embroidery machines with D, T and Q drive
Combination with our embroidery machines
We would be pleased to advise you on the combination of head switching with our embroidery machines.
Contact us.