ZSK for a lifetime - Keeping it true!
ZSK machines are known to last 30 years and longer. To extend the lifetime and the capability of its machines, ZSK offers a wide range of upgrades. ZSK is the only manufacturer worldwide that supports its machines over such a long life cycle by providing spare parts and upgrades. Upgrades can also be a way to increase the value of your machines, prior to an upgrade to new machines.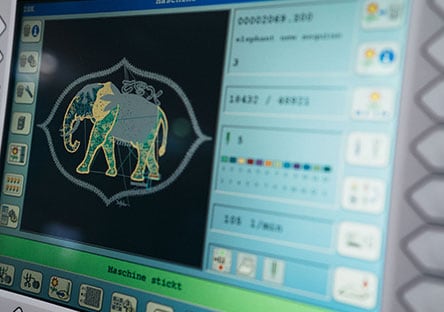 TFT and LCD monitors
TFT and LCD monitors can be upgraded to T8-2 monitors. Since 1998 (MSCI/J Series) ZSK can upgrade machines to the latest control monitor series. The software for the V40 module has been updated until early 2017. By investing into this update one can benefit from all T8-2 updates until early 2017. All T8-2 updates since this point are only available for SPRINT 5/6/7 and machines with MCP-35 electronics.

Item Nr.: 396.041.015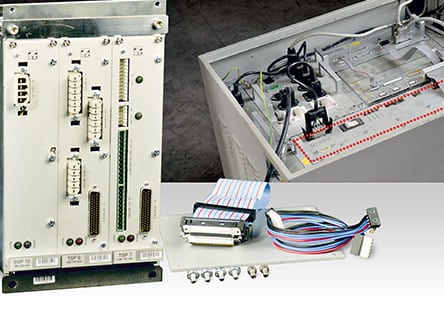 Upgrade for Power Drive
ZSK machines that are equipped the large, one piece power drive (starting with MSCI/J) can replace this unit in case of damage against a box with three electronic cards that are used in today's embroidery machines. In case of a future damage, typically only one card would fail at a time (if at all) and therefore reducing the potential cost and at the same time extending the lifetime of this machine.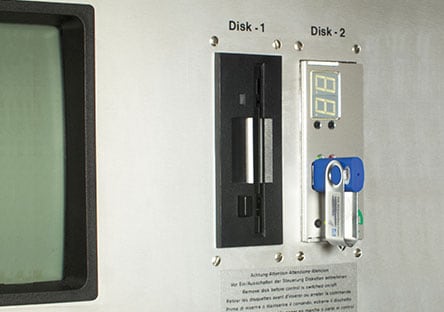 USB Drive for MSCD and MSCA Machines
A growing issue for many embroidery houses is the supply of floppy disks. A simple replacement solves this issue for all times and reduces the risk of data loss, as design storage can be moved to a server and the machine can receive designs via a USB. Zum Video »
Item Nr.: 396.041.019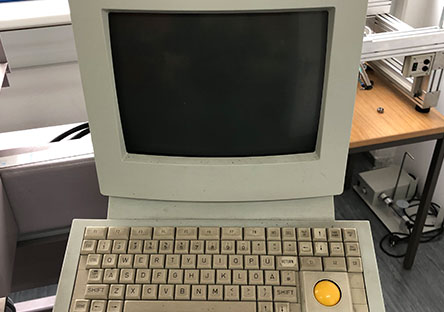 MCSA Monitors
MSCA monitors can be upgraded with a TFT upgrade kit. The monitor gets replaced by a cable and a cover. A typical cathode ray tube monitor with 256 colours can be connected to the machine.

Item Nr.: 396.120.013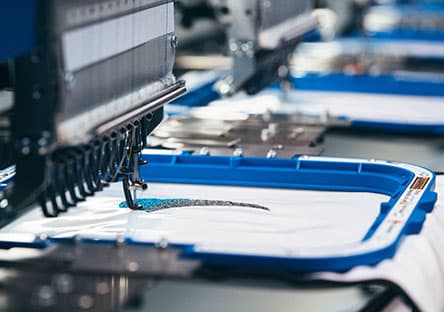 JAFA Series Tubular Arm Protection
When embroidering a lot of products with inner lining, there is a risk when loading the machine without sufficient care that lining can be pulled by the picker into the hook. This cover assembly is installed at the front of the tubular arm and avoids this risk.

Item Nr.: 360.002.944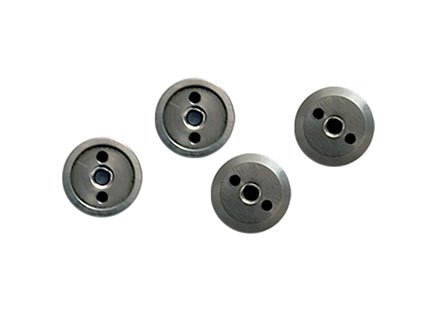 JAFA Stitch Plate
Stitch plate inserts in the RACER Series are screwable. This presents the benefit of quicker changes for different modes (i.e. cap and tubular). The new RACER Series comes with a new insert that is sunk in by 0,3mm. This improves the embroidery quality for fill stitches. This insert can also be used in the JAFA Series after upgrading the stitch plates.

Item Nr.: 360.002.253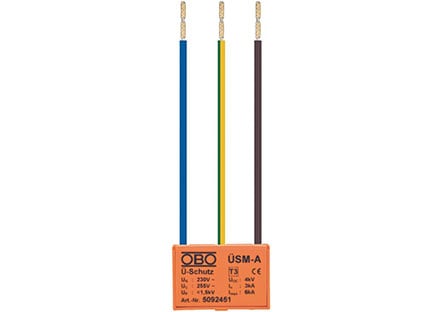 Overvoltage Protection
If your factory is located in areas that are likely to have issues with overvoltage and there is no protection installed in your factory, this upgrade might be a cheap solution to avoid damages to more expensive boards. After the protector breaks due to overvoltage, it has to be replaced immediately to avoid potential damage to boards from a future overvoltage situation.

Item Nr.: E-001-9393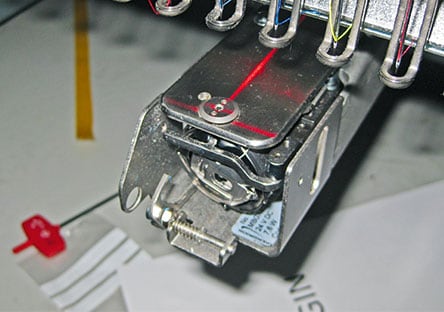 Cross Laser for Tubular Machines
This upgrade shows the location of the needle entry and makes tracing and locating a design starting point easier.

Item Nr.: 270.999.983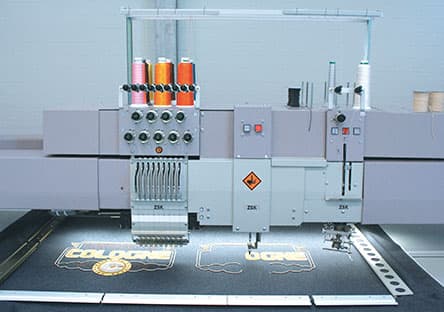 LED Light Upgrade
When upgrading to LED lights, not only the light becomes brighter for the operator, but also the energy consumption is reduced. In the case of a 15 head machine, this will lead to energy savings of ca. 100 Euro per year.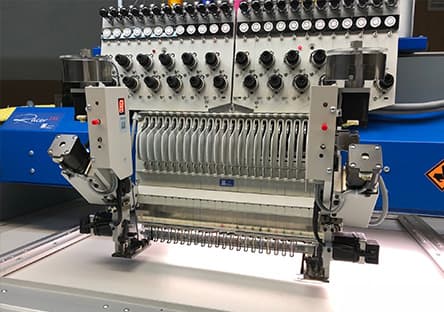 Switch Off of Lighting
A switch can be installed on the embroidery machine to allow the light to be switched on and off. Certain works require quality inspection that prefers to perform the check while the machine light is switched off.

Item Nr.: 396.120.020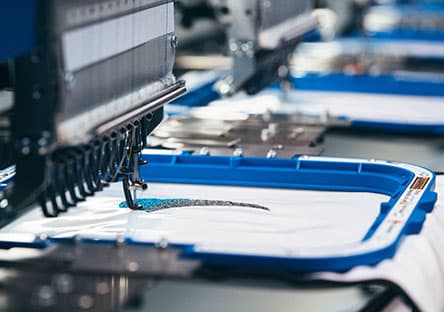 JAFA/RACER Noise Reduction

®
When operating a machine in a shop environment, the cooler noise might be considered too loud. This additional board controls the cooler behaviour when the machine is not operating and reduces the noise by switching off the cooler, when not needed.

Item Nr.: 396.105.014