CHALLENGER - Our New Royal Class
No matter if your focus is on flat or ready-to-use embroidery - our flat bed embroidery machines are the ideal means of production with which you can meet even the highest quality requirements of your customers. Designed for efficient production in borders or single frames, the range of machines ranges from 10 to 15 heads with 9 or 12 needles, which are controlled and driven by the new control electronics MCP 35, latest absolute encoders and powerful servomotors.
Precision in Continuous Embroidery Operation
Reliable embroidery machines Made in Germany
Our ZSK embroidery machines combine features that were previously difficult to reconcile: highest precision in the embroidery image and absolute reliability in continuous embroidery operation.
The sturdy construction and specially developed vibration dampers ensure that the machines run with low noise and vibration even under maximum load. Extremely large embroidery fields in conjunction with the highest embroidery speed result in enormous productivity. Developed and manufactured in Germany, our flat bed embroidery machines guarantee the shortest payback period through immense speed, accuracy, and flexibility as well as proven longevity.
The Main Features of the CHALLENGER
Embroidery speed 1,100 stitches/min.
New control electronics MCP 35
Servo motors of the latest generation
Adjustable frame limitation
Energy-saving LED light strips
Upper and lower thread guard
Automatic reverse embroidery function
Height-adjustable fabric presser
Technique for continuous designs on endless fabrics
Accepts all common industrial embroidery codes
Storage for approx. 80 million stitches
Built and designed for 24/7 production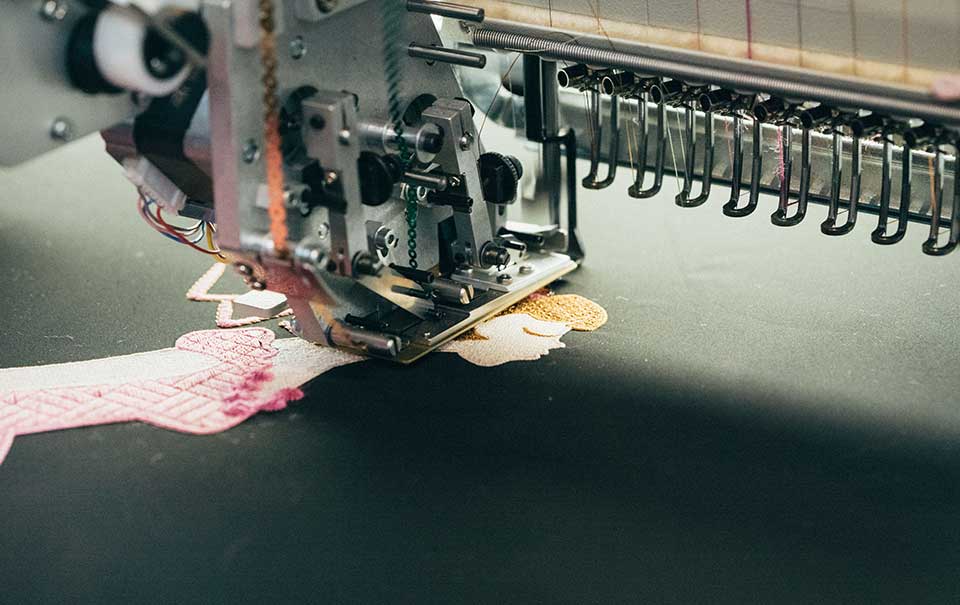 Applications
The CHALLENGER series is particularly suitable for quantity orders and manufactured goods - for lingerie as well as for surfaces, badges, home textiles or flags.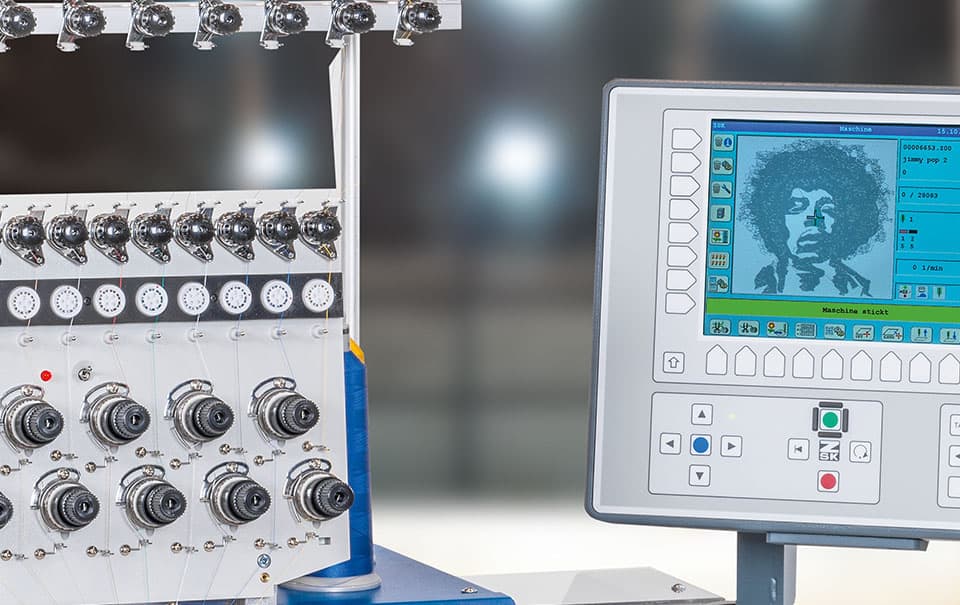 T8-2 Control Unit - The interface
Intuitive and logical user guidance
For networked work
Accepts all common industrial embroidery codes
14 user languages ​​to choose from
Storage for up to 80,000,000 stitches
Supports barcode scanner
Options and Accessories
Our ZSK embroidery machines can be optionally extended by the integration of additional equipment.
Machine Options
Cord/loop device
Cording device ZigZag EP 1.2
Pearl device
Boring device
Sequin device
HAC – Hot Air Cutting device
Automatic lower thread change SKW 1-1
Advantages of the CHALLENGER series