Together we'll make Your Start-Up or Small Business Big - With Versatile Embroidery Solutions
Embroidery offers a wide range of possible applications and therefore also opportunities for companies of all sizes and in different industries. Whether you are an entrepreneur or an international corporation, we support you in your business idea. Regardless of the size of your business, you receive the highest level of goal-oriented advice.
Start with our Starter Kits for Embroidery
We are at your side, if you want to start your own business or continue to push. In close cooperation, we value markets, opportunities and risks. In addition, we create industry contacts and equip you with attractive startup pacts that enable you to start small and grow quickly.
Are you planning to turn your hobby into a (secondary) profession? Your goal is to refine textiles as a store owner? Would you like to personalize products in your advertising (medium) agency or on events and land lots yourself? By embroidery all this is possible. It gives your articles a higher quality appearance. Monogram technique, leather embroidery, individual embroidery of clothing and animal blankets - many approaches can be implemented quickly with our mobile solutions on site.
In addition, you can use the Smake® eShop to be active on all mobile devices, not only locally but also in digital media.
We are happy to develop new ideas together with you and realize them. Contact us!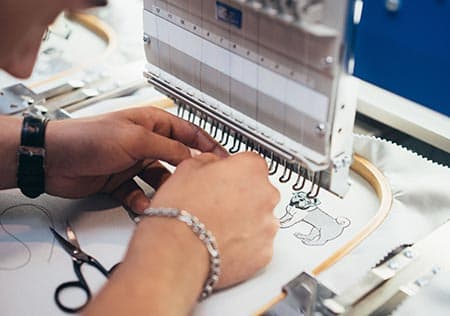 Einfache Bedienung
Sticken kann jeder. Unsere Maschinen sind so konzipiert, dass sie möglichst einfach zu bedienen sind. Nach einer ausführlichen Schulung von unseren Experten können Sie sofort loslegen und Werbeartikel für Ihre Kunden individualisieren.

Sollten Sie doch noch Fragen haben, ist unser Service-Team selbstverständlich jederzeit für Sie da.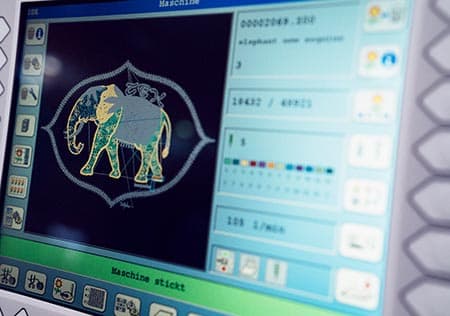 Schnelle Produktion
Erfüllen Sie Kundenwünsche in Rekordzeit. Dank der hohen Stickgeschwindigkeit unserer Maschinen veredeln Sie Textilien in kürzester Zeit. Mit einer Maschine bei Ihnen vor Ort können Sie flexibel und zeitnah auf alle Kundenwünsche eingehen und dabei beste Qualität bieten.

So heben Sie sich vom Wettbewerb ab!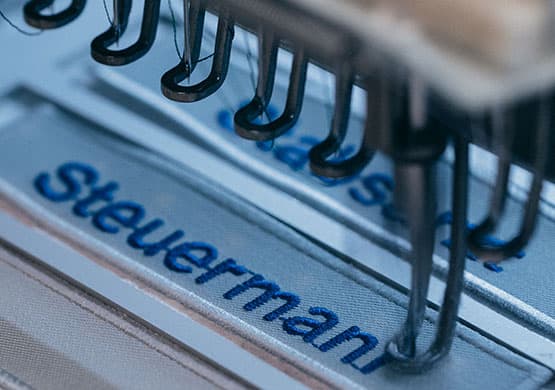 Ungestörtes Arbeiten
Lassen Sie sich nicht ablenken – unsere leistungsstarken Stickmaschinen sind leise und kompakt. Dank ihrer platzsparenden Bauweise sind sie ideal für Agenturräume!

So kann Ihr Team ungestört arbeiten, während die Maschine Ihre Kundenaufträge umsetzt.
Die Möglichkeiten von Stickerei sind nahezu unbegrenzt. Nutzen Sie unsere große Auswahl an Zubehör, um die Anwendungsfelder Ihrer Maschine zu erweitern und sie an Ihre Anforderungen anzupassen.
Flexibilität
Stickerei auf unterschiedlichen Medien
Individualität
Umsetzung spezifischer Kundenwünsche
Kreativität
Freie Gestaltung von Designs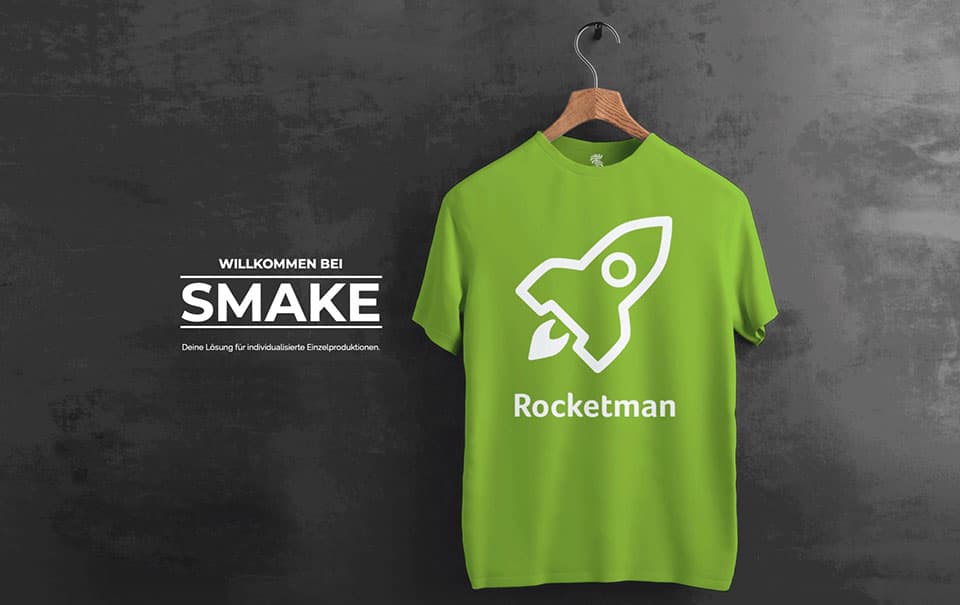 Einstieg in die digitale Welt – mit dem Smake® eShop
Fortschritt gehört für Sie zum Business? Mit dem Smake® eShop Konzept steht Ihnen eine innovative und zukunftsweisende Plattform zur Verfügung. Mit Smake® stehen Ihnen völlig neu vertriebliche Möglichkeiten offen, um auch online und mobil erfolgreich aktiv zu sein.
ZSK-Stickmaschinen bei Ihnen im Einsatz
Kompakte Bauweise, einfache Handhabung und effiziente Produktion – unsere Stickmaschinen sind darauf ausgelegt, dass Sie Ihre Artikel direkt bei Ihnen vor Ort, schnell und mit geringem Aufwand bearbeiten können. Ihre Kunden erhalten ihr Wunschprodukt somit innerhalb kürzester Zeit. Durch den geringen Materialverbrauch sparen Sie Kosten und können auch kleine Stückzahlen günstig herstellen. Eine hochwertige Verarbeitung ist dabei sichergestellt: Die Qualität unserer Maschinen hat sich dauerhaft bewährt. Gleichzeitig setzen wir Innovationskraft ein und entwickeln unsere Modelle zugunsten einer noch besseren Anwendung kontinuierlich für Sie weiter.
Vom kleinen Etikett bis zum großen Koffer
In Sachen Produktpalette sind Sie mit unseren Stickmaschinen äußerst flexibel. Je nach Modell können Sie kleinste Textilwaren ebenso wie sperrige Artikel besticken: Das Spektrum reicht von Etiketten und Kappen über Shirts und Plüschtiere bis hin zu Taschen, Rucksäcken, Koffern oder Decken. Ausgewählte Streu-, Dekorations- und Saisonartikel können Sie selbstverständlich ebenfalls individuell besticken.
Wir informieren Sie gerne darüber, wie Sie den Erfolg Ihrer Agentur durch Stickerei ausbauen können.