E-Textiles – Traditional Fabrics with Functions
E-textiles, or the ability to embed electronics and their electrical properties into fabrics, allow for a new class of self-aware materials. They offer you the opportunity to confer functions upon traditional fabrics. These materials can have internal sensing capabilities as well as the ability to adapt themselves to various changing environments. In this way, they open doors to data collection that was not previously economic or even possible.
Technical embroidery offers a host of methods to create new e-textiles and to push the entire field forward. Due to embroidery's high maneuverability, quick adaptability to new designs, and established scalability, embroidered systems are increasingly being sought after. The aim: to create prototypes and solutions for this ever-growing e-textiles market.
Conductive Connections
Technical embroidery can allow traditional circuit boards to be mechanically mounted to fabrics, while automatically creating conductive textile connections them. Aspects of traditional circuit board design such as creating conductive traces can also be incorporated using technical embroidery.
Electrical components have an ever-decreasing size. This opens a greater scope of design, e.g. mounting components to embroidered sequins. Moreover, sensors can be integrated exactly where they are needed in an automated process.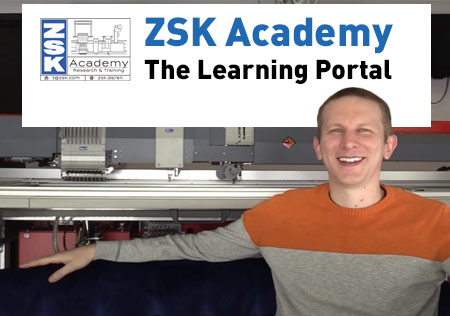 ZSK Academy - the Learning Portal
ZSK Academy learning portal was developed to teach everything in the first week of beginners training as well as advanced topic-specific lessons. Lessons include video tutorials, required files for the machine, …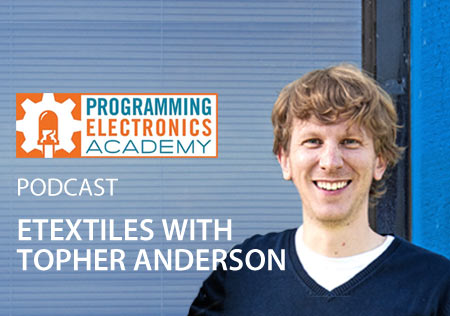 ETEXTILES WITH DR. TOPHER ANDERSON
A Podacst
Michael Chaich, owner of "Programming Electronics" in conversation with Dr. Topher Anderson, Technical Embroidery Manager, ZSK USA about e-textiles.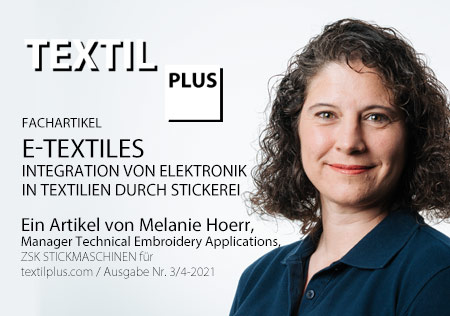 E-TEXTILES
Integration of electronics in textiles through embroidery
By Dipl.-Ing. Melanie Hoerr, Manager Technical Embroidery Applications, ZSK STICKMASCHINEN for textilplus.com / Issue No. 3 / 4-2021 (in German)