Sequins - Open up a lot of Creative Freedom
Our sequins are known worldwide for their perfect embroidery results. We have been providing sequin devices for embroidery machines since the MSCD series, which came on the market in the 1980s. Milestones since then have been the development of devices for sequins up to 22 mm, the twin sequin device and the rhinestone sequin device. Meanwhile, a solution with three twin devices on an 18-needle head is part of our product range. By default you will receive solutions for sequins from 2 to 19 mm. We also meet special requirements – with systems for sequins up to 22 mm long. Our high-quality devices enable the embroidering of sequins at 1,000 RPM.
Information about Functional Sequin Devices in the field of technical embroidery can be found here.
Sequin Equipment for all Head Sides
For most of our embroidery machines, our sequin devices can be installed on both sides of the head for left and right. Likewise, in the special case of 18 needles, a third device can be installed in the center of the embroidery head. An exception to this are machines with 24/4 head spacing (162.42 mm) - for reasons of space, only sequin equipment on the embroidery head is possible here. All sequin devices are powered by stepper motors. Our devices do not require air connection. To be able to embroider patterns with up to four sequins, two twin devices on one embroidery head are used. Embroidery patterns with up to eight different sequins are produced by D-drive (double travel).
Our ZSK embroidery machines open up innumerable design possibilities because they can read and process a large number of embroidery formats. In the case of twin sequins, an embroidery file in the format .z00 is required. If you do not have the EPCwin or GiS software to create the patterns, the T8-2 editor offers the ability to edit your pattern and select the correct sequins in the pattern.
More information about our software solutions can be found here.
We are also happy to advise you on the possibilities of the editor systems of GiS BasePac and EPCwin. Contact us!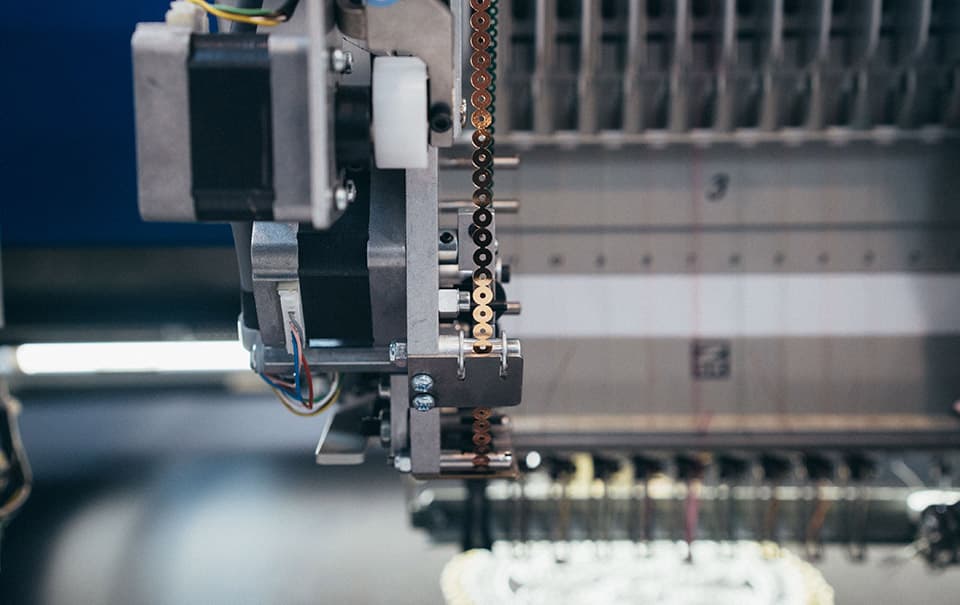 T 6.1 Sequin
Type: twin sequin
Size: 2 - 9 mm (including reinforcement for 2 mm)
Option: Automatic sequin roll end detection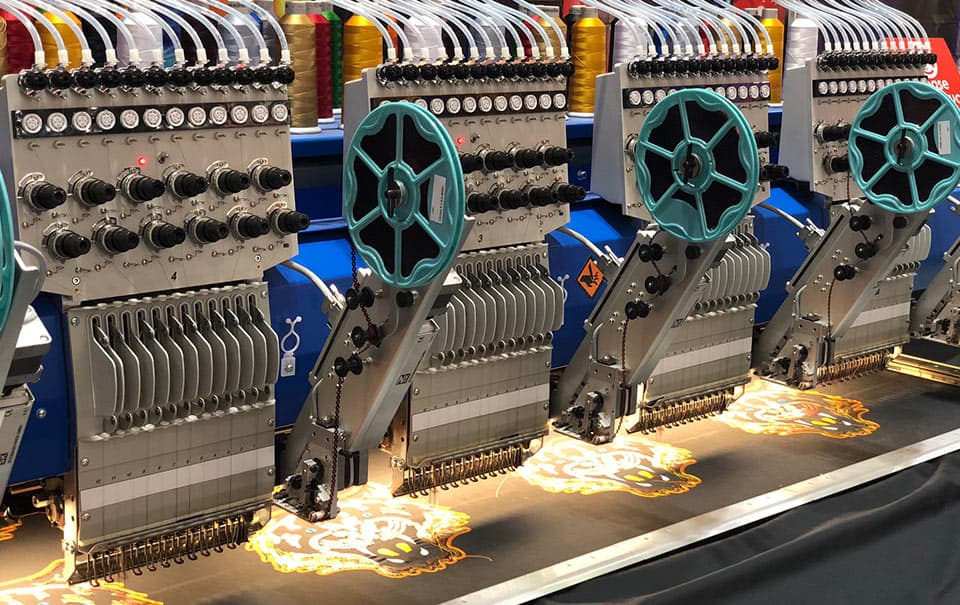 V6.1 Sequin
Type: single sequin
Size: 3 - 9 mm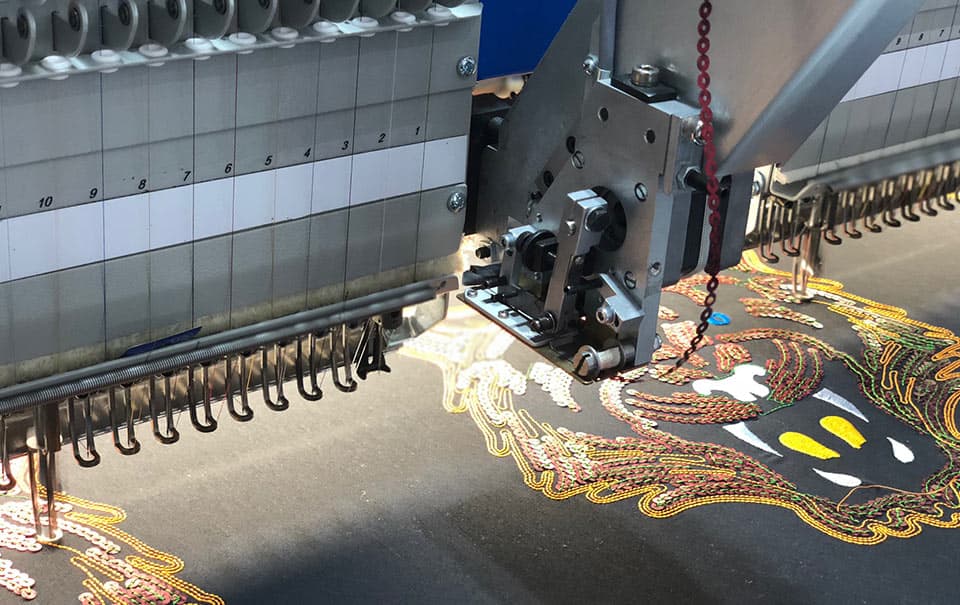 V9 Sequin
Type: single sequin
Size: 3 - 19 mm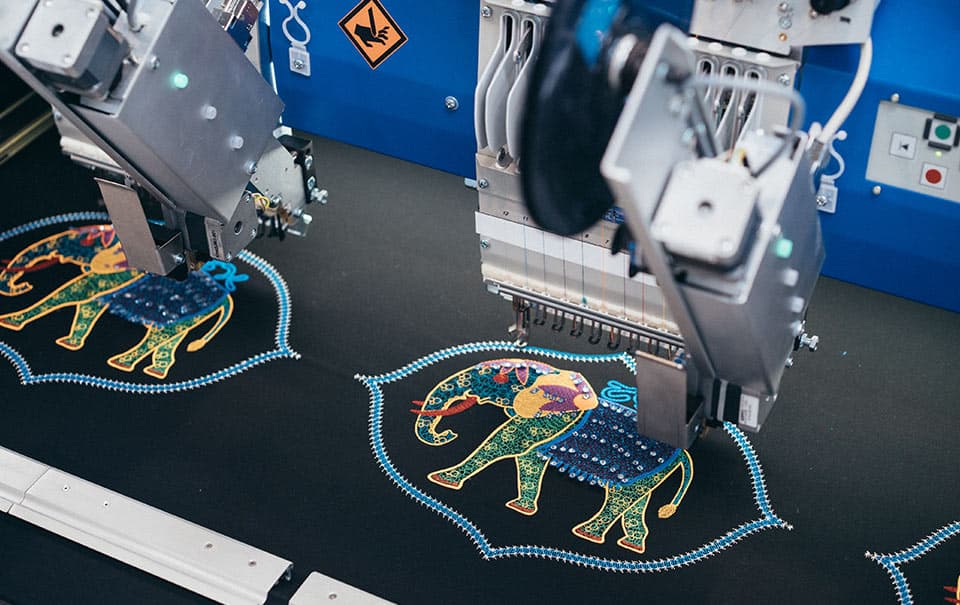 Rhinestone Sequin
Type: single sequin
Size: 3 - 9 mm (including reinforcement for 2 mm)
Supplier: Nagel & Herrmann, Austria
Combination with our embroidery machines
You can combine our sequins and corresponding equipment with all our ZSK embroidery machines.
We are happy to advise you. Contact us.