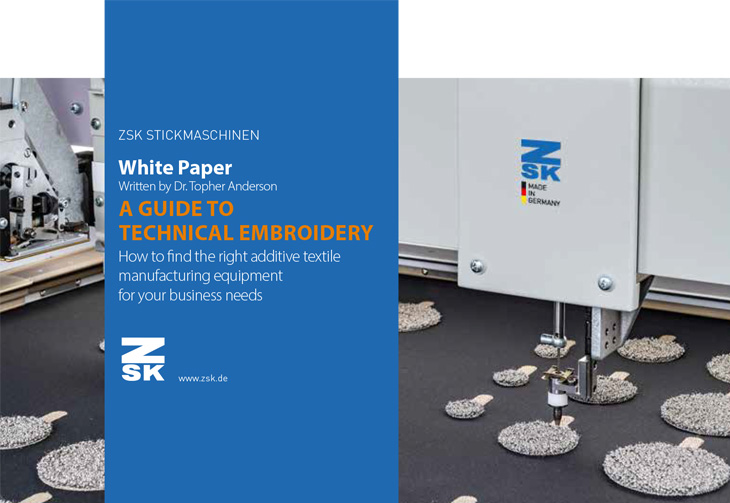 ZSK STICKMASCHINEN - Whitepaper
A Guide to Technical Embroidery (PDF) by Dr. Christopher Anderson
How to find the right additive textile manufacturing equipment for your business needs
Technical embroidery is an emerging field in additive textile manufacturing where flexible materials and functionalized fabrics are created for a wide variety of uses and purposes.
Existing products and structures that have been developed with other additive manufacturing techniques are quickly being converted into technical embroidery for high throughput production runs.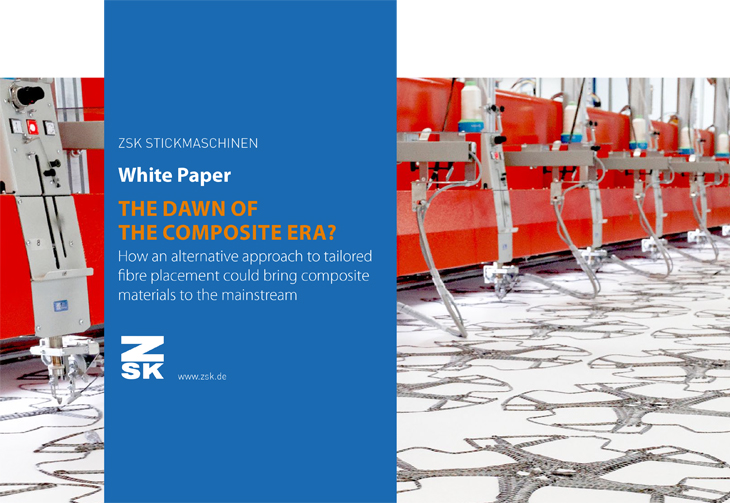 ZSK STICKMASCHINEN - Whitepaper
Download - "The Dawn of the Composite Era?" (PDF)
How an alternative approach to tailored fibre placement could bring composite materials to the mainstream
Composite materials have long been heralded as the future for a wide variety of manufacturing applications. They offer an unparalleled strength-to-weight ratio that has attractive benefits for everything from spacecraft to sports equipment.
However, outside of a few low-volume applications, the reality is that composite manufacturing has struggled with high costs, considerable material wastage, low productivity and complex labour-intensive processes.
Our Events
Come by and discover the potential of ZSK embroidery machines for your business!