How To - Gesichtsmasken
Das Thema Gesichtsmasken ist zur Zeit in allen Medien sehr präsent.
Hier zeigen wir in verschiedenen Beiträgen, wie Stickmaschinen der ZSK STICKMASCHINEN zur Entwicklung und Produktion von Gesichtsmasken und weiteren Bestandteilen von Atemschutzmasken genutzt werden können.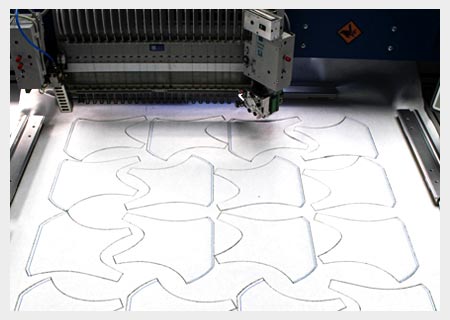 Unterschiedliche Schutzmasken durch verschiedene ZSK Stickmaschinen Modelle
In diesem Beitrag werden Möglichkeiten zur Herstellung von Gesichtsmasken mit unterschiedlichen Stickmaschinen dargestellt. Diese Masken sollen keine sicheren Masken ersetzen, ...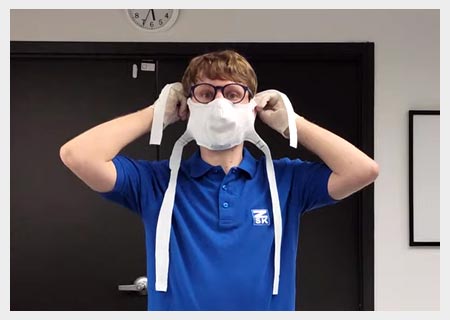 Gesichtsmasken gegen das Coronavirus auf einer Stickmaschine herstellen
YouTube Video - In diesem Video wird gezeigt, wie das Team des ZSK Research and Training Centers in Seattle, USA Gesichtsmasken auf unseren Stickmaschinen herstellt, um das Coronavirus zu bekämpfen. ...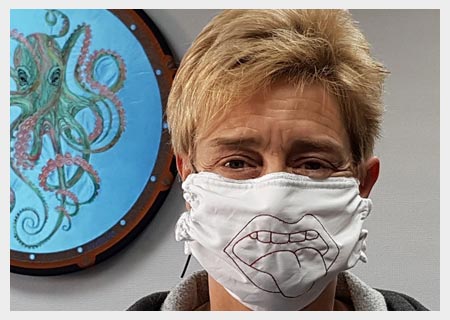 Einfach auf einer Stickmaschine herzustellende Gesichtsmaske mit Gummibändern
Die Herausforderung: Eine einfache Gesichtsmaske auf einer ZSK SPRINT 6 Stickmaschine herstellen.
Kein weiteres Werkzeug bis auf eine Schere ist erlaubt ...
Immer auf dem Laufenden bleiben
Newsletter abonnieren
Ihre Nachricht an uns
Sofortkontakt