SPRINT 8 – THE BEST GOT BETTER!
The SPRINT 8 is the newest and probably the most extraordinary model of the popular single-head embroidery machine series SPRINT of ZSK STICKMASCHINEN.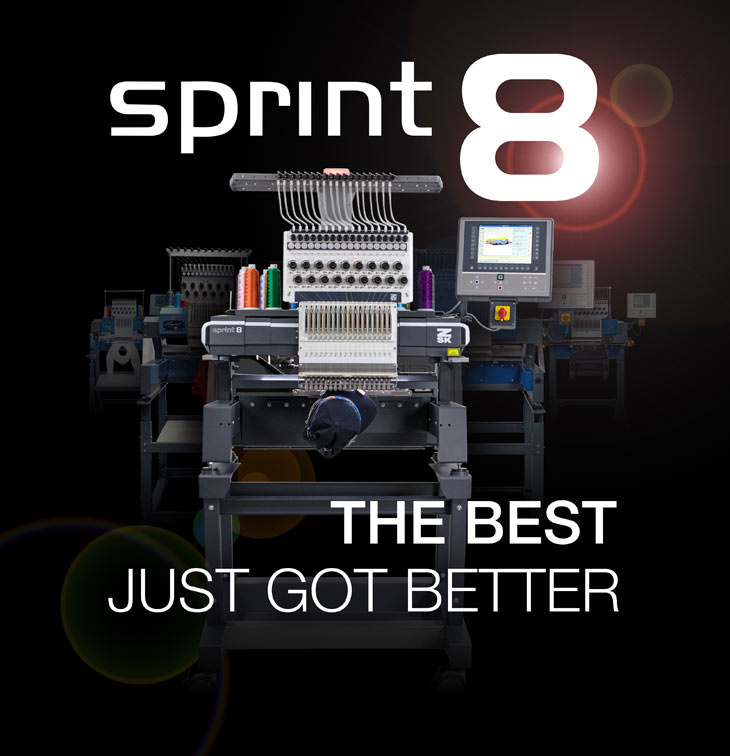 The SPRINT 8 does not correspond to the general idea of an industrial tool and yet it is as robust and precise as all ZSK embroidery machines.
The SPRINT 8 is a spectacular eye-catcher for showrooms, studios and shops. It is the embroidery machine for every situation in which functionality and sophisticated design are not mutually exclusive.
We were able to win over industrial designer Andreas Schulze to create a modern and ergonomic design for the new SPRINT. He perfectly combined functionality and sophistication in the design of the SPRINT 8.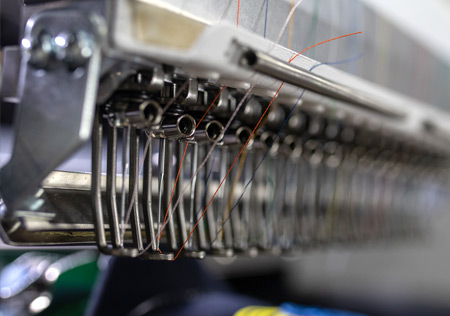 18 Needles and Colours
18 needles allow efficiency, a new level of creativity and perfection. The engineering of the 18 needle head provides highest embroidery stitch quality. Having 18 needles reduces down times and preparation times for new jobs drastically.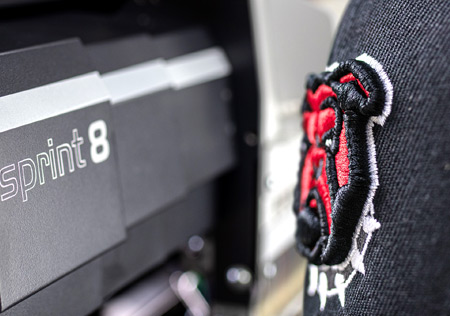 3D Embroidery
A reinforced chassis, extra strong springs and modified levers for perfect thread transport are just some of the components that enable perfect embroidery quality and heights of up to 8 mm in 3D embroidery.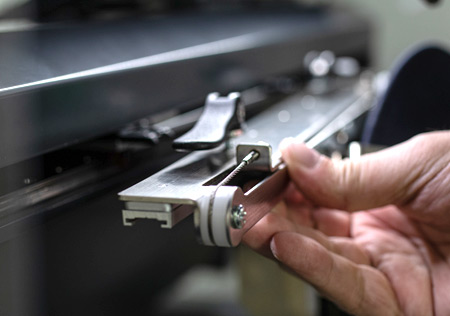 Flexibility
The SPRINT 8's new Quick Change System enables the quick and easy change between different applications such as cap, tubular applications or border frame.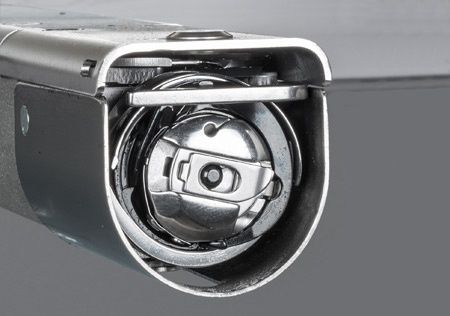 Application variety
The SPRINT 8 comes with the slimmest tubular arm in the industry. Combined with ZSK's shirt pocket and shoe frames it opens new fields of application.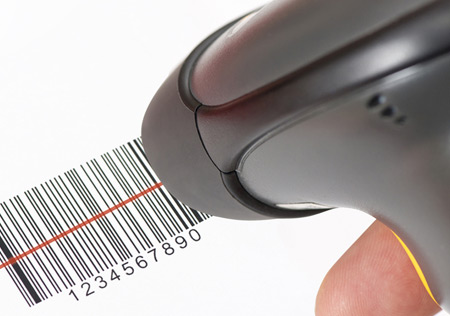 Network
ZSK embroidery machines functionally support networking in your company and can thus be optimally integrated into your workflow solution.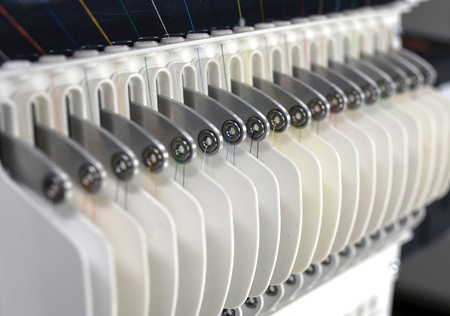 New Take-Up Lever
The machine is equipped with our new extended thread take-up lever which uses a higher amount of thread in the embroidery process. The benefit is a softer appearance in the embroidery pattern.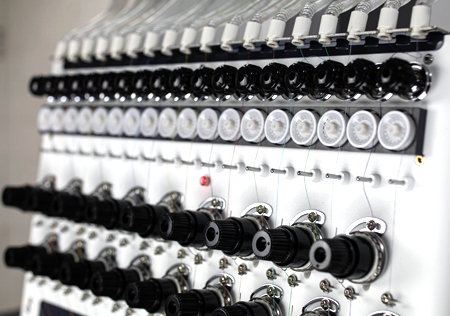 Improved Thread Tension
The clamping of the thread tension ensures a buttery smooth passage of the thread. The eyelets of the tension bar are aligned for an optimal thread run.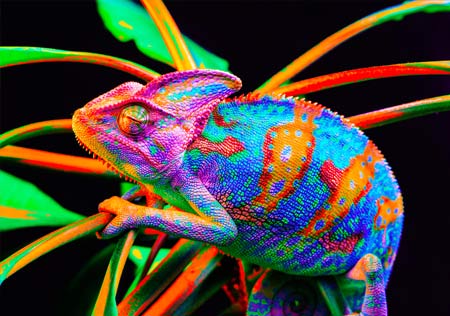 Quick Colour Change
Save yourself the trouble of sorting colours into needles for the optimal, time-saving colour change. ZSK colour change is a standard feature of SPRINT 8.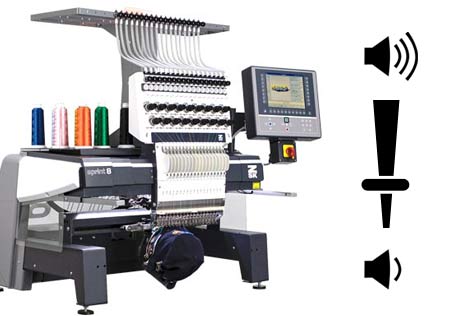 Reduced Noise Level
Small changes to the mechanics have a big impact: The noise level of SPRINT 8 during operation is considerably lower compared to other embroidery machines
Standard Features
Slim Tubular Arm

ZSK STICKMASCHINEN has developed the slimmest tubular arm for industrial embroidery machines. Many areas and products can now be processed easily and without complications that were previously difficult or impossible to access for embroidery.


Thread Break Detection

With the help of the automatic thread break detection, a ZSK embroidery machine stops automatically if the upper or lower thread breaks or the thread runs out in the bobbin.


Height Adjustable Presser Foot

Adjust the presser foot to the height of the embroidery material in order to achieve better embroidery quality.


T8 Control Center

The intuitively and logically structured control and communication center for ZSK embroidery machines. The T8 interface can be displayed and operated in 14 different languages.


Memory

The T8 control unit offers integrated memory for approx. 80 million stitches and thus provides space for a large number of your frequently used embroidery designs.
Barcode Reader

With a barcode reader connected to the T8 via USB, barcode patterns can be loaded from a connected network and various control commands can be executed.


Connectors

A slot for the standard RJ-45 network connector and three USB ports for other devices are available for communication, memory expansion and other functionalities.


Network

The T8 works with Microsoft's network protocols and thus enables simple communication with connected company networks, digital workflow solutions or the ZSK operating data information system MY.ZSK.


Safety Feature Light Barrier

A light barrier installed in front of the working area ensures greater work safety during embroidery. As soon as the operator enters this light barrier, the embroidery process is automatically stopped.


MADE IN GERMANY

This machine was designed, constructed and manufactured in Germany for the requirements of the embroidery industry.
Differences to SPRINT 7
Compared to the popular SPRINT 7, the new SPRINT 8 has many standard improvements and changes that make it the best choice for a single-head embroidery machine for use in production environments with quickly and frequently changing embroidery designs.
Reinforced Steelframe
Longer Take-Up Lever
Extra strong Springs
Reduced Noise Level in Operation
New Quick-Change System
Quick Colour Change System
Improved Thread Tension
Applications

Border Frame
For applications such as patches. Embroidery field max.:
460 mm x 310 mm

Shoe Frame
For customizing shoes, e.g. for workwear or sports.

Sock Frame
To embroider monograms, logos or other decorations onto socks.

Snap Frames
The foldable metal frames are available in many variants.

Cap Frame
For embroidering caps, incl. 3D embroidery. Embroidery field max.: 360 mm x 70 mm

Shirt Pocket Frame
Many options, e.g. for embroidering shirt front pockets with names or logos.

Stencil Frame
Ideal for embroidering finished fabric labels for e.g. name badges.

Smake Jump
Accurate and reproducible positioning of designs.

Magnetic Belt and Ribbon Frame
I.e. for belts or straps. Embroidery field max.:
200 mm x 90 mm

Shirt Collar Frame
Embroider on shirts while the shirt remains in the package.

Mighty Hoop
Embroider faster with the magnetic frames from the USA.
Head / Needles
Number heads
1
Number needles per head
18
Embroidery Field
Width
460 mm / 18,1"
Depth
310 mm / 12,2"
Cap
360 mm x 70 mm / 14,2" x 2,75"
Border Frame
460 mm x 310 mm / 18,1" x 12,2"
Tubular
400 mm x 300 mm / 15,7" x 11,8"
Embroidery Speed
Cap
1.000 rpm
Border Frame
1.200 rpm
Tubular
1.200 rpm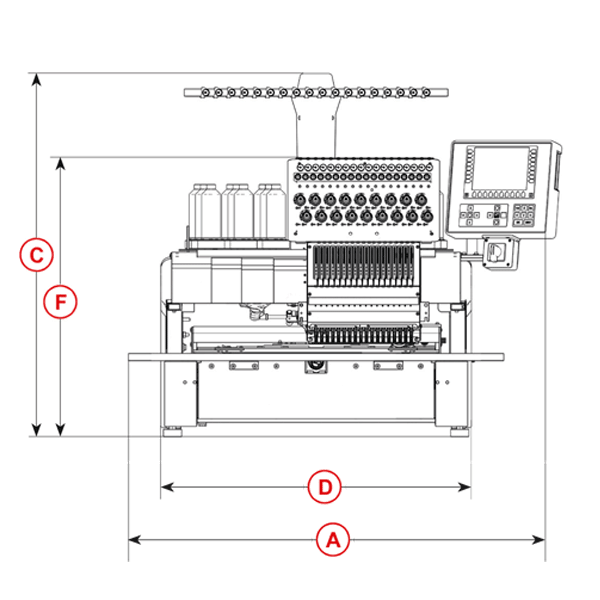 SPRINT 8 - Front View
| | | |
| --- | --- | --- |
| Dimensions | Maximum | Minimum |
| Width | 1.250 mm ( A ) | 860 mm ( D ) |
| Height | 1.006 mm ( C ) | 773 mm ( F ) |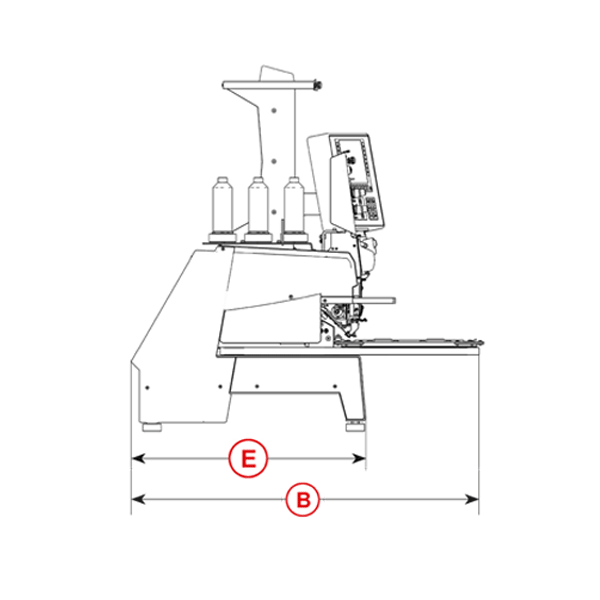 SPRINT 8 - Side View
| | | |
| --- | --- | --- |
| Dimensions | Maximum | Minimum |
| Depth | 957 mm ( B ) | 645 mm ( E ) |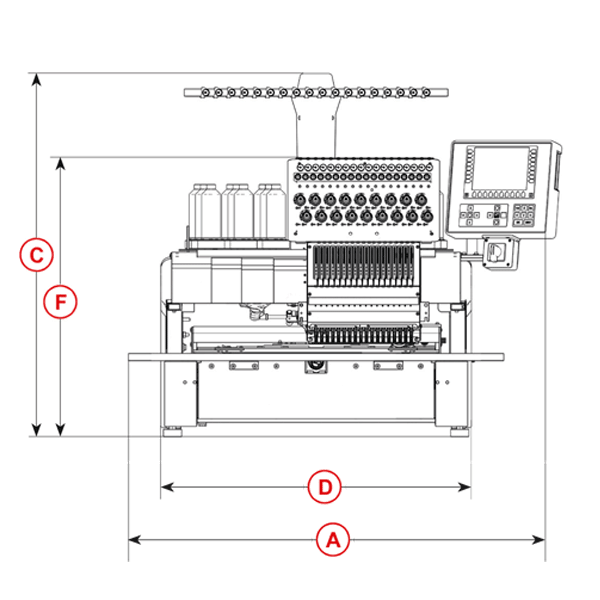 SPRINT 8 - Front View
| | | |
| --- | --- | --- |
| Dimensions | Maximum | Minimum |
| Width | 49,21" ( A ) | 33,86" ( D ) |
| Height | 39,6" ( C ) | 30,43" ( F ) |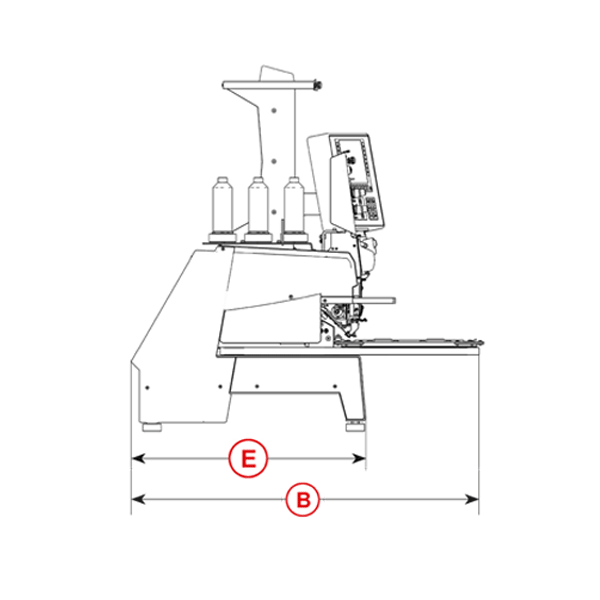 SPRINT 8 - Side View
| | | |
| --- | --- | --- |
| Dimensions | Maximum | Minimum |
| Depth | 37,68" ( B ) | 25,39" ( E ) |
SPRINT 8 - Find out more!!
The new SPRINT 8 in your company
We would be happy to call you and discuss the use and benefit of our new SPRINT 8 in your comapny.
Would you like to know more?
We'll call you!