RACER - willkommen in der Zukunft der Produktivität
Die Stickmaschinen der Serie RACER wurden für den leistungsoptimierten Einsatz in allen Betriebsarten konstruiert.
Bei Bedarf lassen sich die Maschinen in der Produktion schnell und flexibel zwischen Freiarm, Kappe und Flachstick umrüsten.
Die Serie RACER bietet eine breite Modellvielfalt für viele Einsatzbereiche an:.
Dazu lassen sich nach Bedarf und Anforderung Maschinenvarianten mit Kombinationen aus
1, 2, 4, 6 und 8 Stickköpfen und
12, 18 und 24 Nadeln pro Kopf,
Kopfabständen mit 400 mm oder 495 mm und
Stickfeldtiefen von 500 mm oder 700 mm
herstellen.
ZSK STICKMASCHINEN führt mit der Serie RACER ihr bewährtes und zuverlässiges Maschinenkonzept fort, dass kürzeste Amortisationszeit durch hohe Stickgeschwindigkeit bei gleichbleibender Qualität ermöglicht.
Aller Modelle der Serie RACER überzeugen durch perfekte Stickgenauigkeit und der technischen Ausstattung, die für wirtschaftliche und effiziente Produktion nötigt ist.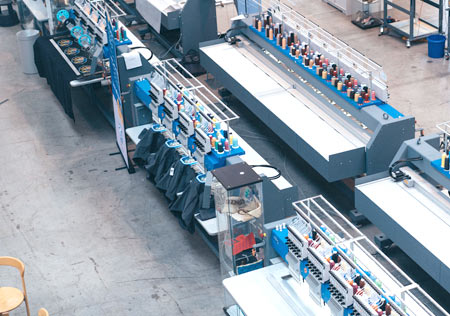 RACER
Das Original - Mehrkopfstickmaschinen in vielen Varianten mit 12 Nadeln.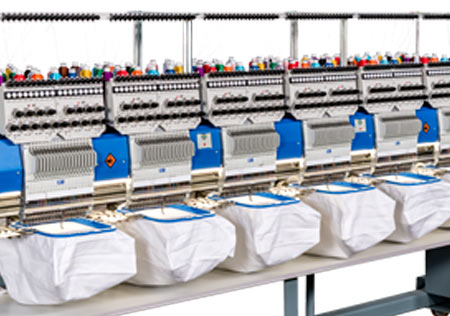 RACER II
Mehrkopfstickmaschinen mit 18 Nadeln und effizienter Technologie.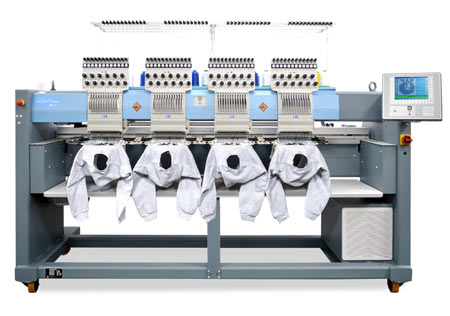 RACER CLASSIC
Mehrkopfstickmaschinen mit 12 Nadeln und dem klassischen breiten Stickarm.
The Main Features of the RACER
Embroidery speed 1,000 stitches/min.
Smallest tubular of industrial embroidery
Upper and lower thread guard
Automatic back stitch function
Height-adjustable presser foot
Accepts all common industrial embroidery codes
Storage for approx. 80 million stitches
Built and designed for 24/7 production