Start-Up & Small Business
Industrial Embroidery, Textiles & Home Textiles
Technical Embroidery, Innovation & Development
Online-Shops and Process Solutions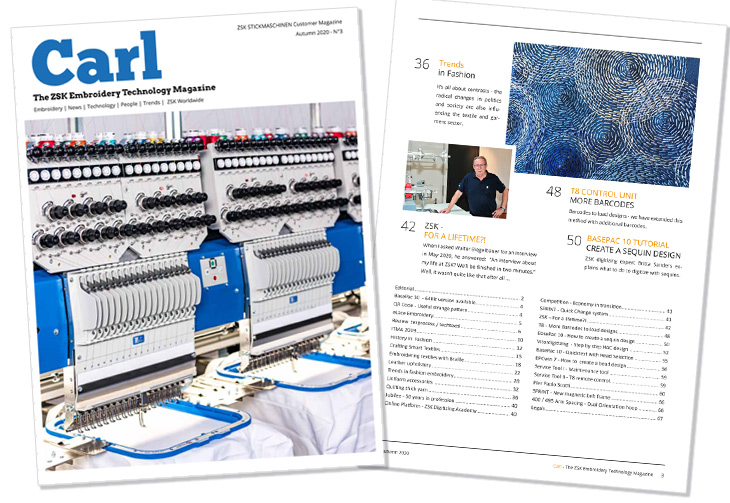 New edition autumn 2020
Carl

- the ZSK STICKMASCHINEN Customer Magazine
Take a look behind the scenes of embroidery and ZSK STICKMASCHINEN
Carl will appear only as a digital edition for the first time in autumn 2020.
You can download the booklet as a PDF here after a short registration.
Embroidery offers almost unlimited possibilities. Together with you, we set new standards in material development.
There is hardly a technique as diverse as embroidery. And there is hardly a challenge that can not be mastered with our ZSK embroidery machines - high-quality, individual and economical. This is product refinement from small items to high-tech innovation.
Modern embroidery creates unique products out of extraordinary ideas. With our extensive portfolio of embroidery machines, we fulfill a wide range of requirements in terms of function as well as design. In addition, we adapt each of our machines specifically to your requirements – depending on which materials are used, for which industry you manufacture your articles and in what quantity you want to produce them. Moreover, accessories and optional enhancements make your embroidery machine unique.
As your reliable partner for future-oriented solutions, we always rely on quality Made in Germany, precision and creativity. Our aim is to make your business as efficient as possible and to exploit its growth potential. With consulting, training and technical support across borders, our experts ensure that your business reaches a new level of innovation.
ZSK Fair Dates
Discover the possibilities of our embroidery machines at one of our numerous trade fairs!
Experience embroidery machines live and get to know our team personally - this is what our numerous trade fair appearances offer. Come to our stand, we look forward to your visit!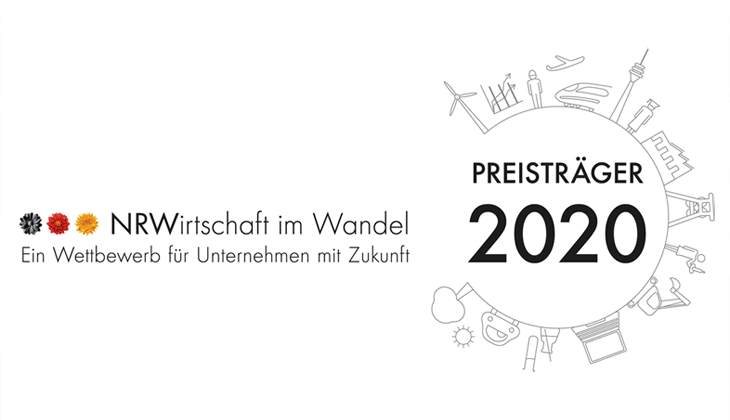 Pressemitteilung
ZSK STICKMASCHINEN GmbH gewinnt beim Wettbewerb "NRW – Wirtschaft im Wandel"
ZSK STICKMASCHINEN ist Preisträger im Unternehmenswettbewerb "NRW-Wirtschaft im Wandel". Damit gehört ZSK STICKMASCHINEN zu einem von 11 herausragenden Unternehmen, die den Strukturwandel des Bundeslandes hin zu einem zukunftsstarken Wirtschaftsstandort in vorbildlicher Weise symbolisieren.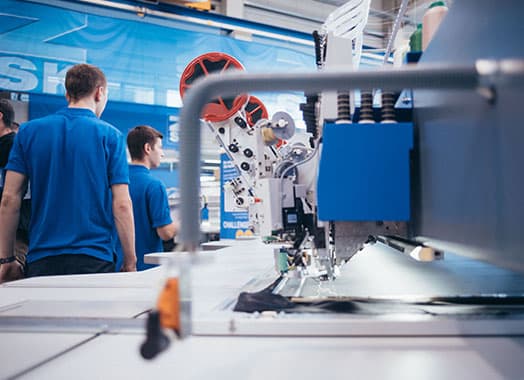 Top 100 - Our ZSK Embroidery Machines GmbH is Innovation Leader of the German Middle Class
We stand for future-oriented solutions. For our advanced processes, we were honored as one of the TOP 100 most innovative companies in the German SME sector.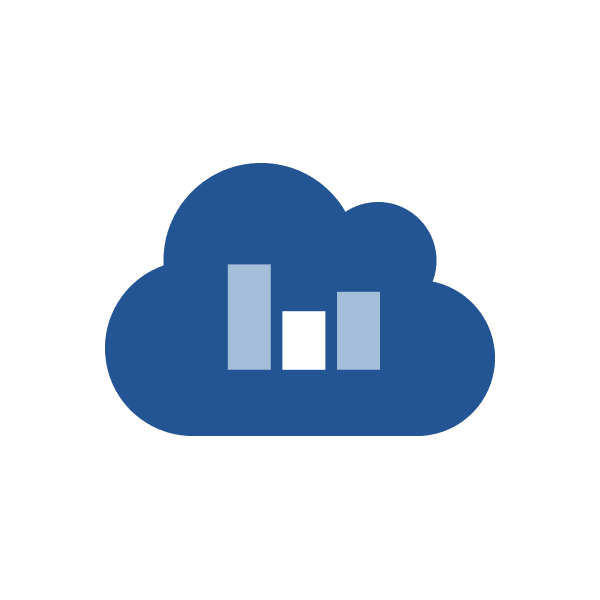 My.ZSK - Our Software Solution For Managing the Operating Data of Your ZSK Embroidery Machine
Increase your productivity with our software package
Manage, retrieve and visualize performance data - all this can be done with our My.ZSK software. So you can improve your planning and optimize the utilization of the machines.
Our Service for You
Information material and training courses around our solutions
For us, working in partnership with you and providing all the important information is the key to success. Our employees are happy to be there for you and pass on their know-how to you.
Documents
We provide you with extensive material on our solutions. In the service area you will find numerous documents for download.
Training
Obtain in-depth knowledge on how to use our machines and our software. Our training offer includes courses for beginners, advanced and professionals.
From job processing to furniture and textiles to car equipment -
Here you will find the right machine for industrial embroidery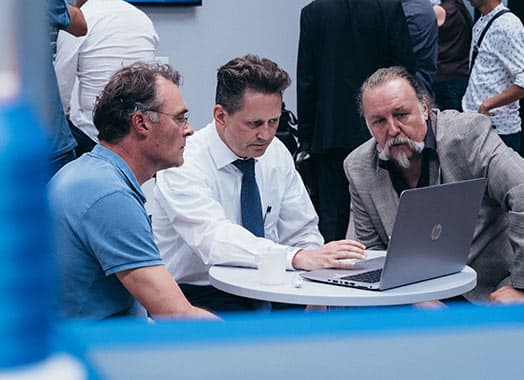 Contact Persons
We are here for you
Our staff will advise you before, during and after the purchase of our machines. This ensures that every project becomes the greatest possible success. Contact your contact person for any questions about our solutions.
Always stay up to date
Subscribe to Newsletter
Your message to us
Contact