Production Made in Germany
Made in Germany – Always a High Quality Standard
The birth of Made in Germany is August 23, 1887. On this day, the Merchandise Marks Act, the British trademark law, was adopted. From then on, products from Germany had to bear the words Made in Germany. At that time, as a warning to the buyer of products made in Germany, this lettering has become a seal of quality due to its high-level engineering, innovative strength and sustainability.
We are committed to these guidelines today and, driven by the needs of our customers, we develop and produce innovative solutions to best support your business. Made in Germany is not a seal but a promise of quality for us. Today and in the future – promised!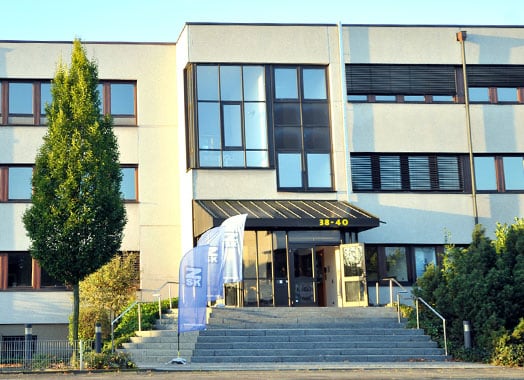 ZSK Head Office - Krefeld
The ZSK headquarters are located in the velvet and silk city of Krefeld. Not only since 1983, but also decades earlier, Krefeld was the headquarters of first Zangs AG and later ZSK Embroidery Machines GmbH. Krefeld is a large city on the left bank of the Rhine not far from Düsseldorf. ZSK embroidery machines are assembled at the Krefeld and Remscheid locations. The production is divided into free arm and technical embroidery machines at the Krefeld site and flatbed embroidery machines at the Remscheid site. In addition to production, Krefeld is home to sales, software development, service, training and development.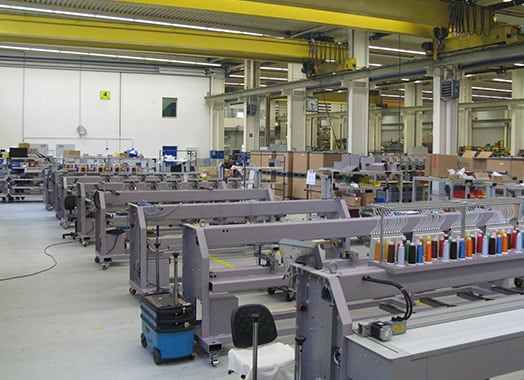 Quality, efficiency and flexibility
ZSK is part of a medium-sized group of companies. Many of the components such as racks and electronics are being delivered by affiliated companies. At ZSK, highest quality, efficiency and flexibility are as important as sustainability. The production in Krefeld is largely powered by solar energy from its photovoltaic systems on the factory roof. All production sites are equipped with environmentally friendly LED lighting. In 2020 a new heating system was installed to further reduce the CO2 footprint.