Embroidery frames for professional embroidery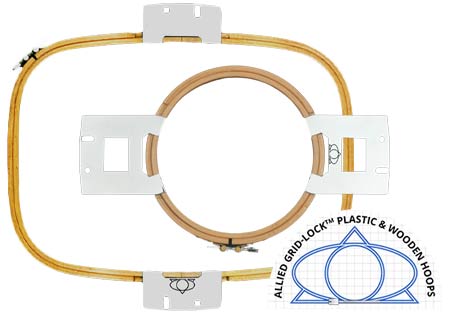 Wooden embroidery frames for ZSK tubular arm embroidery machines
Wooden embroidery frames are available in many non-standardized dimensions. And it still applies: the more precisely the dimensions of a frame fit the embroidery design, the better the embroidery result.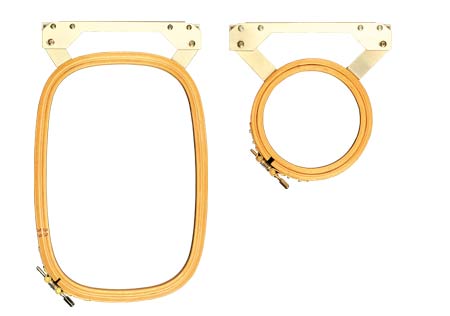 Wooden embroidery frames for ZSK flat embroidery
The embroidery frames with the quick attachment systems Z 200 and Z 360 are simply attached to a frame rail on the pantograph below each of the embroidery heads.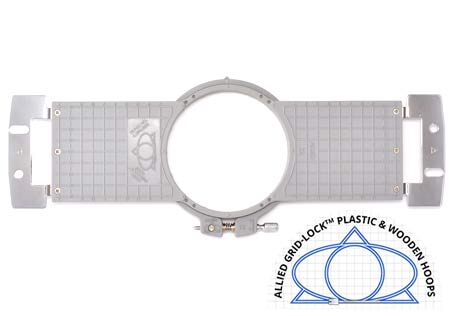 Plastic frames for ZSK tubular arm embroidery machines
Premium Allied Grid-Lock ™ (PAGL) frames have unique, patented markings that make it easy to visually check the alignment of the embroidery material and the embroidery design.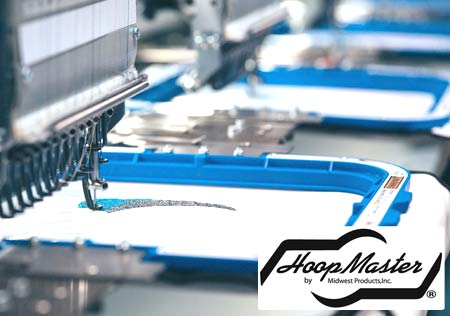 Mighty Hoop - plastic frame with magnets
Mighty Hoop magnetic clamping frames and the HoopMaster clamping aid make clamping textile products easier and faster.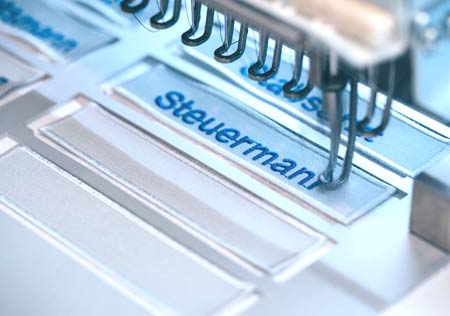 Frame for name badges
Name badges can be found in many areas for the quick personalization of workwear. They are sewn or fastened with Velcro.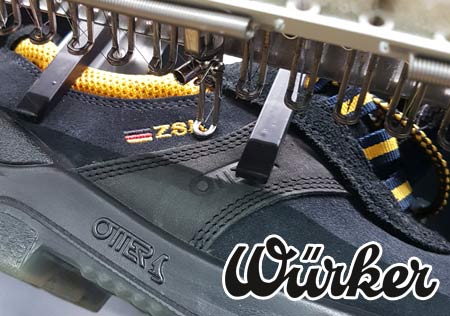 Shoe frame from Würker
The shoe frame enables sports and work shoes to be embroidered with text and logo on the side areas of the shoe.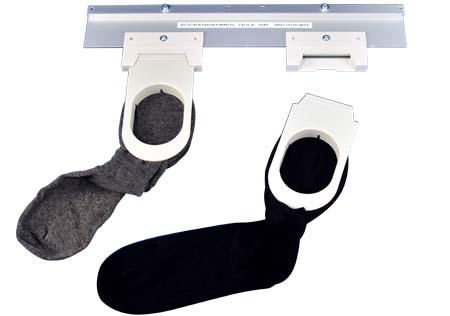 Embroidery frames for socks
The embroidery of socks is popular for office and trade fair clothing. But monograms also help to assign socks and stockings to the owner in private surroundings.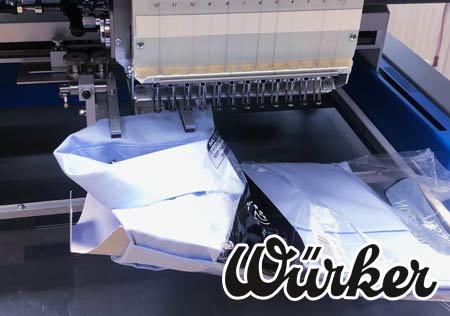 Embroidery frame for shirt collars
The shirt collar frame from Würker allows embroidery on the right and left side of shirt collars. It does not have to be unpacked from the packaging for embroidery.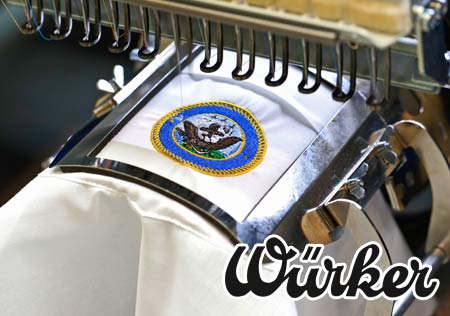 Embroidery frame for shirt or breast pocket
The shirt pocket frames, enable the shirt pocket of a shirt to be embroidered without the pocket being stitched up and thus becoming unusable.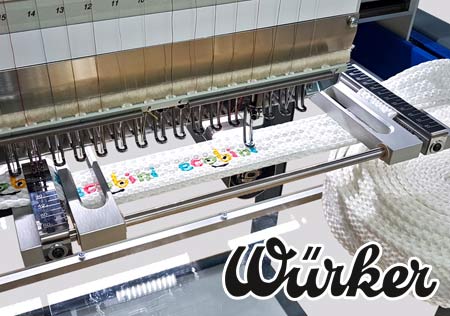 Embroidery frames for ribbons
With strong magnets, the frame holds the right tension for embroidery. Ribbons, belts or sashes of any length and up to 90 mm wide can be embroidered with this embroidery frame.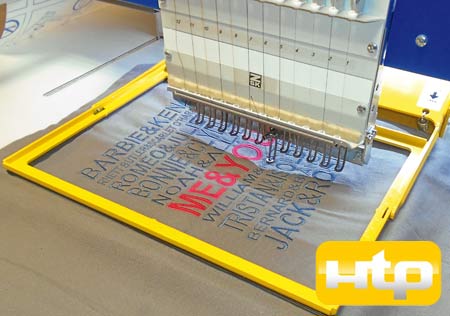 Clamping frames from HoopTech
HoopTech clamping frames are very suitable for clamping heavy textiles and products. The frame remains on the machine when it is clamped, thus ensuring an efficient work process.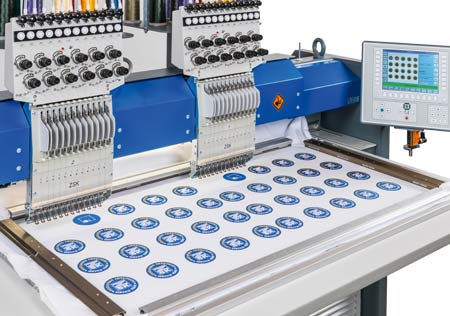 Border frames
Border frames are operated in flat stitch mode and can be used for a variety of different applications from small patches to flat tablecloths.