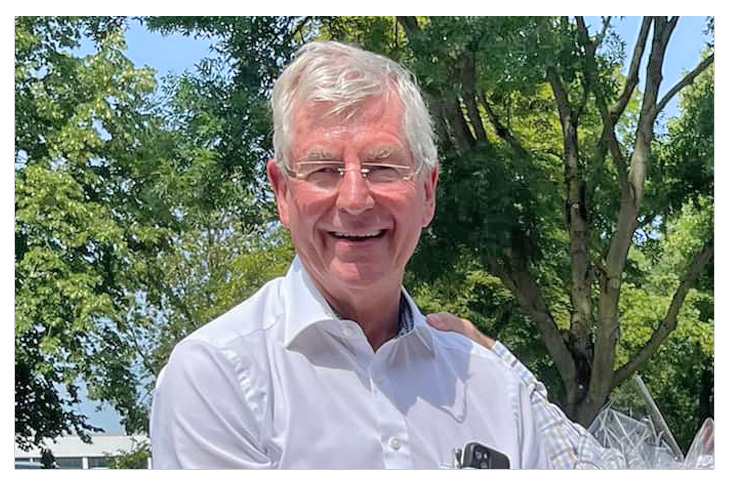 Farewell into retirement
Michael Metzler retired per 01. July 2022
Our long-time employee Michael Metzler has retired per July 01, 2022. Mr. Metzler looks back on 37 years of active work in embroidery machine construction and software development at ZSK.
Successor
A seamless transition is ensured. Michael Metzler has already been working closely with Réne Gotolle at ZSK for decades, focusing on technical embroidery systems for the past 11 years.
Since the beginning of 2022, Mr. Metzler has gradually withdrawn from day-to-day business and successively transferred his projects to Réne Gotolle.
At the end of June 2022, Mr. Metzler has ended his active professional activity, but will continue to support the ZSK in an advisory capacity for a while.
Réne Gotolle, who has now been with ZSK for 30 years and is known to many customers and partners, will in future be available to you as a competent consultant.
Successor of Michael Metzler
Réne Gotolle
Tel: +49 (0) 1514 6746582
E-Mail: rene.gotolle____________@zsk.de
Michael Metzler joined ZSK in 1985 and has held various departments and positions.
Initially, Michael Metzler dedicated many years to software development and launched ZSK's own design software EPCwin. Since 2011, Mr. Metzler has taken the lead in setting up and expanding the Technical Embroidery Systems division with great enthusiasm.
We would like to thank Michael Metzler for his great support over the past decades, his tireless commitment to ZSK, the good teamwork and his loyalty to the embroidery machine and the ZSK family.
We wish Michael Metzler all the very best for the future, especially health and happiness.