ZSK TERMINAL


- kickstart your embroidery production
Simplify your work preparation and save time for more exciting things of your day! Let ZSK Terminal be there for you!
Our mission is to provide you the perfect groundwork for any digital job within your embroidery business ...
Get your job done in no time – view your stitch file – add an individual touch for your customers – and operate your machine right away.
Buy TERMINAL Get your 30 Day Trial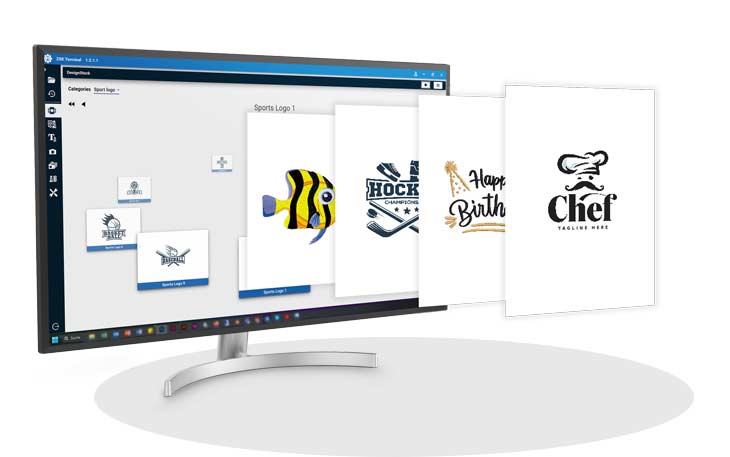 You have an embroidery machine but no designs? Check Design Stock
Our idea is to provide you with a nice starter kit of designs to let you jump right into production. Start with choosing from a big range of categories a design that suits your project. Then customize colours, add text, and send it directly to your machine.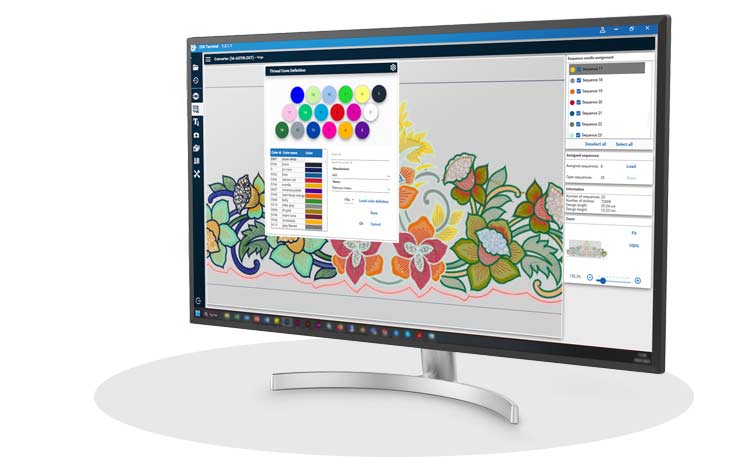 Fix your embroidery designs – With Converter
You outsource your digitizing process and do not receive the best machine code?
With the Converter you can convert your .dst files into the zsk code and match colours to the design. Define your machine set up to pick already the correct colours on the machine.
The converter allows:
loading your own .DST files,
assigning colours to each section in the .dst file
matching the design colours to the current machine colours – or vice versa
changing the colours in an existing .z00 embroidery file
providing a .dst file for adding text in "EasyText."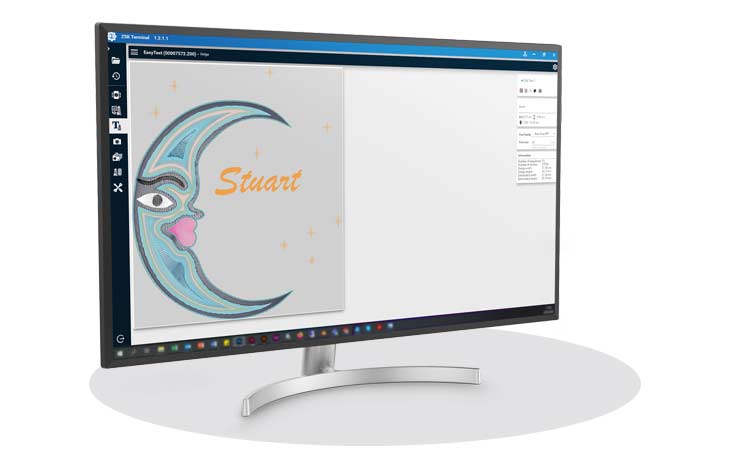 Add a personal touch – With Easy Text
Take an existing design or your own embroidery design, add lettering in different fonts, sizes and colours and send it directly to your ZSK machine.
Choose
your size of the embroidery field
from 10 different fonts
height of the letters
font colour from the needle colours
the location of up to 9 independent text blocks
to save your preferred settings as a monogram template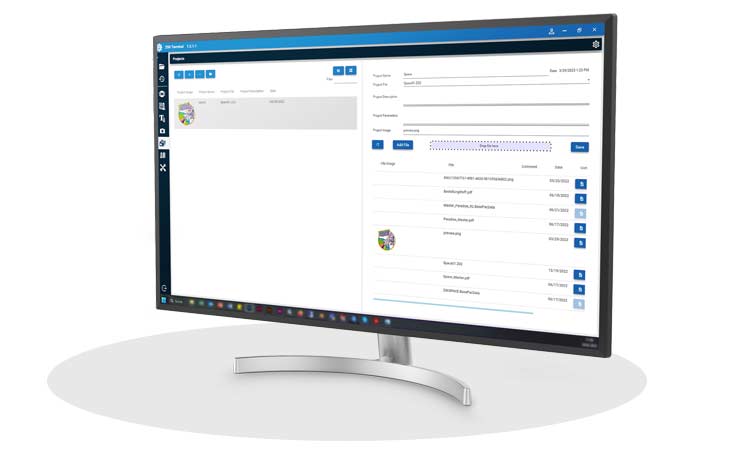 Sort out your file management – With Projects
Your project structure on your PC is a mess? Why not saving all files that belong to one job also in one spot together? With Projects you can store and share all files that belong to your project in one spot to make access easy for everyone involved.
You can also:
Manage your projects
Leave descriptions and comments in your project directory
Create thumbnails for the main file (.z00 or .dst) for everyone to see
Display PDF and images stored in projects in ZSK TERMINAL
Open your .z00 and .dst from here in your digitizing software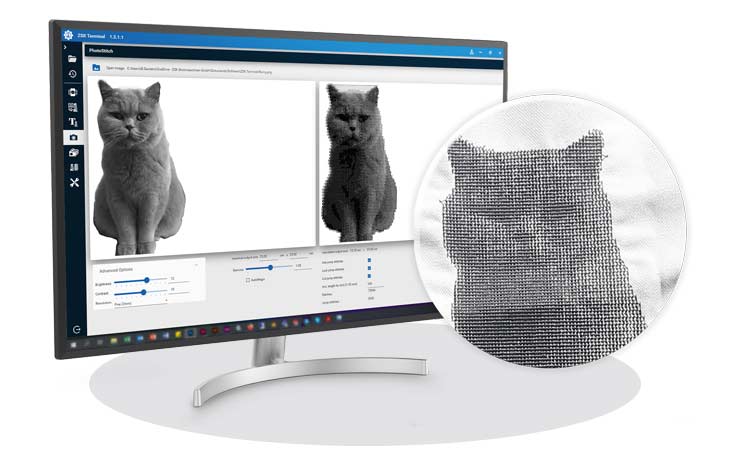 Become an embroidery creator – With PhotoStitch
Make an embroidery file from your favourite picture in seconds! Pick an image, select your preferred size and save it as a .z00 transport code for your ZSK machine. Take customization to the next level!
No further explanation
– just download Terminal and start right away!
Did not find the right tool for you? Contact us now, we also offer programming of individual tools that suit your production flow.
ZSK TERMINAL
Fully featured to view, modify and convert an unlimited number of embroidery designs.
A fair offer for embroidery companies of all types and sizes!
One time fee
One-time payment 500 EUR
Buy once - benefit from a more productive embroidery routine forever.
30 Day Trial
Try TERMINAL for free
Test the full scope of TERMINAL for 30 days. Completely non-binding.