Case Study
On-Demand Embroidery with Coloreel
Meet our customer Shirtful
In collaboration with German distributor ZSK Stickmaschinen, Coloreel visited customer Shirtful at their main production facility in Castrop-Rauxel, Germany where they currently have Coloreel in operation.
Shirtful specialises in on-demand embroidery and digital textile printing for both B2B and B2C customers.
ZSK Academy
The right Needle
Finding the right needle is a challenge and a decisive factor for a good embroidery result.
Fred Schneider, application engineer from Groz-Beckert, the world's leading supplier of industrial machine needles - and Martin Sibben, service technician at ZSK STICKMASCHINEN, the world-renowned manufacturer of embroidery machines made in Germany, explain the different types of embroidery needles and the purpose for which they are used.
This video will help you find the best needles for your needs.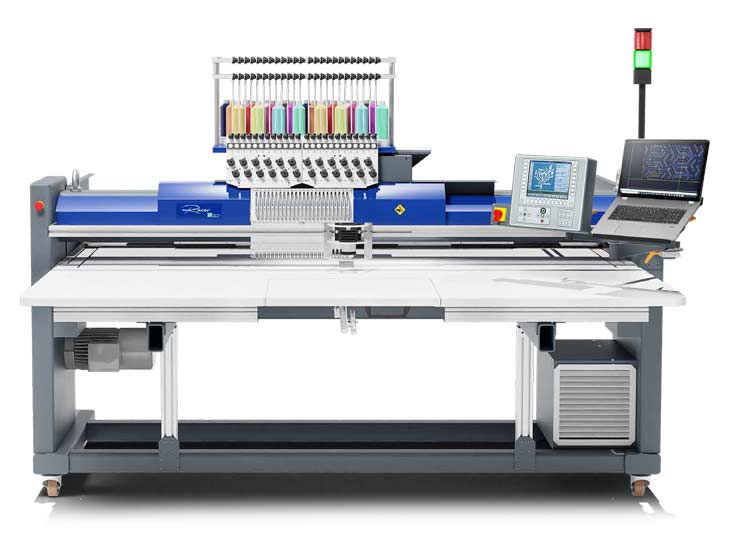 New model
Racer 0124-1.000 (700)
Embroidery field depth 700mm
Embroidery field width 1000mm
Bobbin Changer
Ideal for automotive and leather applications
Table plate with integrated door
Ergonomic T8 and Laptop mount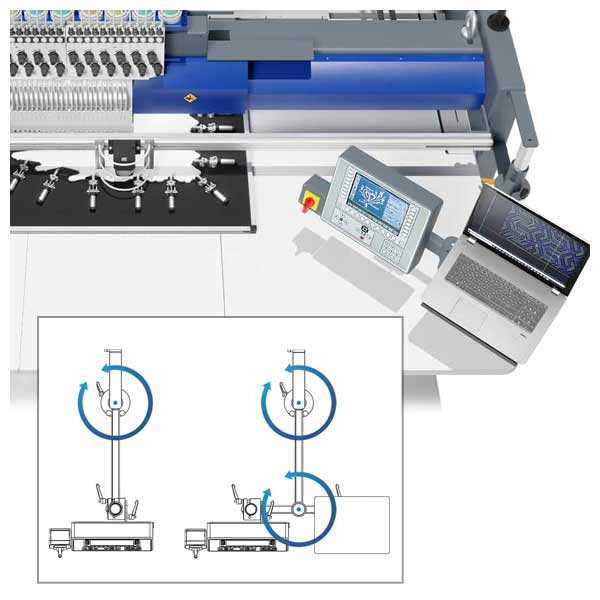 New product
Ergonomic T8 mount
Modular mounting system
T-piece allows parallel working on T8 and laptop
(use of OPS2 camera)
swivellable to desired position
adjustable to desired height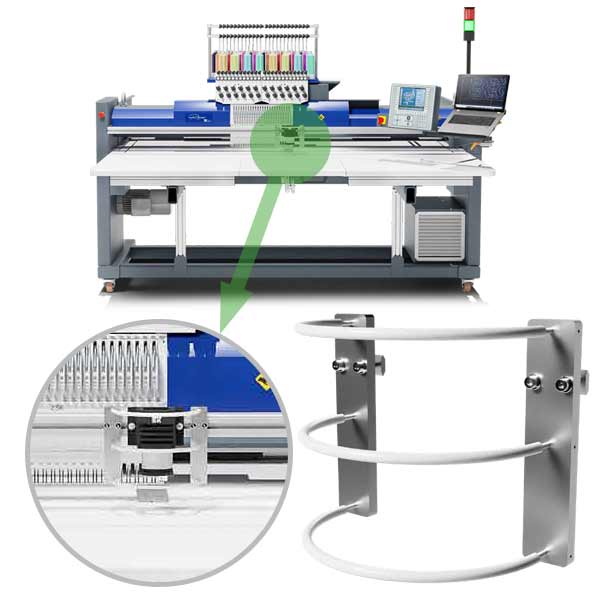 New product
OPS2 camera protection
Art.No.: 361.036.902
Protects the camera from collisions when opening the frame.
Camera does not need to be readjusted after impact.
Easily mountable on aluminum construction profile.
Personality
Farewell into retirement
Michael Metzler retired per 01. July 2022
Our long-time employee Michael Metzler has retired per July 01, 2022. Mr. Metzler looks back on 37 years of active work in embroidery machine construction and software development at ZSK.